Comics
Dilution
15
Ctrl+Alt+Del
Cast your vote! Friday, April 18, 2014 | 12:37 AM | by Tim Choose what happens next: Try and steal a shipTry and get their ship back from Chaug Our first vote for this story is live.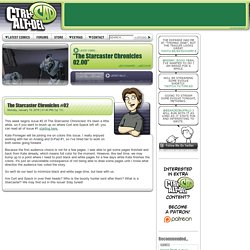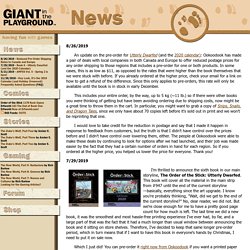 Giant In the Playground Games
It's the end of this (very long) story arc, so that means it's time for me to take a break from the regular updates in order to prepare for the next (probably also very long) arc. The main comic here on the site will return on March 31st, with a whole new story far away from the desert and Elan's family and all that. Downside: Less dinosaurs. Sorry. As for what I'll be doing for those six weeks, I wish I could say, "tropical vacation," but no such luck.
Questionable Content: New comics every Monday through Friday
Panel 1 Duke Adrain has begun his speech. Hooded individuals can be seen among the crowd, looking ominous.
Dndorks.com | 6/7/2010 - Keep the minis hidden