Systematics
Useful Reading Campbell, Biology 6th Ed - Chapters 32 & 33, pgs 633-655, 661-662 Campbell, Biology 7th Ed - Chapter 32 & 33, pgs 626-650, 655-626 Vocabulary Symmetry – general, structured body plan. See radial and bilateral symmetry below.
Untitled 1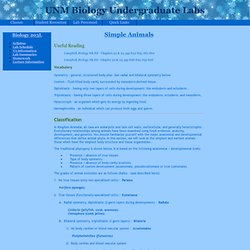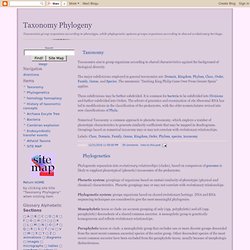 Taxonomy Phylogeny
Taxonomy of the bacteria was historically based on phenotypical physical and chemical characteristics – phenetic taxonomy. According to "Bergey's Manual of Systematic Bacteriology", all bacteria can be classified into four divisions, or phyla according to the constituents of their cell walls. Each division was further subdivided into sections according to :1.
The Animal Kingdom is at once the Kingdom most and least familiar to us. Almost all of the animals we commonly think of -- mammals, fish, and birds -- belong to a single subgroup within one of the 33 Phyla comprising the Animal Kingdom. On the other hand, over 100,000 species in some 25 animal phyla -- mostly small worms -- are so unfamiliar that they are virtually unknown to non-scientists. The same goes for several hundred thousand tiny insect-like species populating the Arthropoda phylum.
Natural Perspective: Animal Kingdom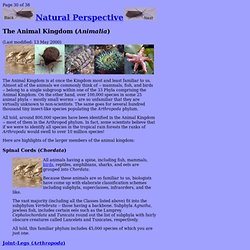 To cite this page: Myers, P., R. Espinosa, C. S. Parr, T.
ADW: Animalia: Classification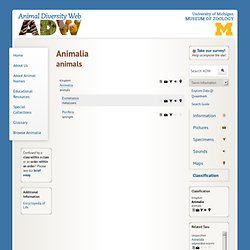 Lingula anatina (Beispiel für den Stamm der Armfüßer) Der Mensch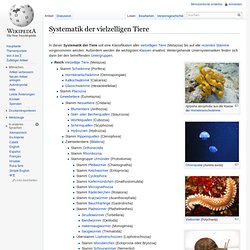 Systematik der Vielzelligen Tiere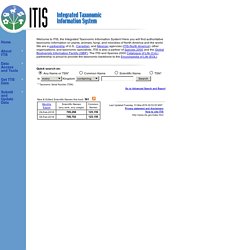 Welcome to ITIS, the Integrated Taxonomic Information System! Here you will find authoritative taxonomic information on plants, animals, fungi, and microbes of North America and the world. We are a partnership of U.S., Canadian , and Mexican agencies ( ITIS-North America ); other organizations; and taxonomic specialists. ITIS is also a partner of Species 2000 and the Global Biodiversity Information Facility (GBIF) . The ITIS and Species 2000 Catalogue of Life (CoL) partnership is proud to provide the taxonomic backbone to the Encyclopedia of Life (EOL) . Important Note: The issues with the ITIS Webmaster email address have been resolved.
SysTax - database query