Things to Do
How-Tuesday: Wrist Factor | The Etsy Blog
i don't know what it is about this time of year that makes me just want to have my bare feet in the sand, be watching the sun setting into the ocean, and breathing in the warm salty air of the beach...as i get older, more and more i find myself missing that place i used to go to almost every.single.day. as a teen. (my skin doesn't miss it. as a matter of fact, i now wish i listened more and DID put SPF on my face...hindsight is 20/20). my mom calls me from her walk on the beach almost every morning...*sigh*yeah, i get a little homesick around this time of the year. heck on my pinterest my "dreaming of summer" has the most pictures in it. ah yes. i miss my ocean. case in point. this bracelet, brought a flood of memories, not because i used to have one like it but because i can totally see me wearing it by the beach, not caring that it's gotten salty and wet, because i can totally make another one in like less than 5 minutes flat when i get home.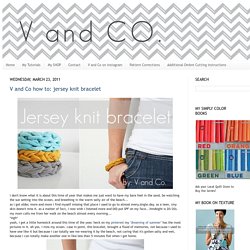 Since the new year has started I've been trying to think of ways to be more kind to my self. Especially when that nasty gremlins try to creep in and stump me.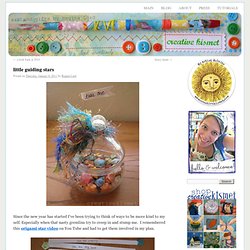 » How to make a martingale dog collar - Green is Universal ReUser's Guide
How-Tuesday: Glass Painting With Yevgenia :: Etsy Blog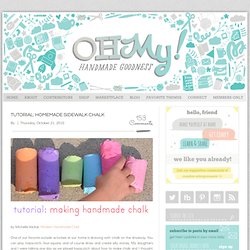 by Michelle Vackar, Modern Handmade Child One of our favorite outside activities at our home is drawing with chalk on the driveway. You can play hopscotch, four-square, and of course draw and create silly stories. My daughters and I were talking one day as we played hopscotch about how to make chalk and I thought to myself, let's try it!
How-Tuesday: Organizational Fabruckets :: Etsy Blog
How-Tuesday: Make Your Own Sandals :: Etsy Blog
Eatsy: Plum & Ginger Natural Soda From Brooklyn Soda Works :: Etsy Blog
How-Tuesday: Light Bulb Terrariums :: Etsy Blog
Make :: Etsy Blog
How-To: Japanese Zōri Sandals :: Etsy Blog
How-Tuesday: Make a Recycled Vase :: Etsy Blog
This project comes to you at the request of Twitterer @GCcapitalM. I used to believe that a person could never have too many books, or too many bookmarks.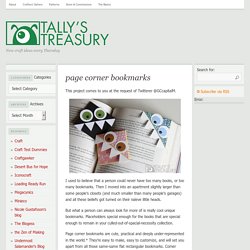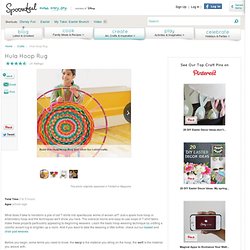 This photo originally appeared in FamilyFun Magazine
Lime Soda Cap Cuff Bracelet by jonesce on Etsy