Video Art
Amazing Digital Rug Design. The 50 greatest arts videos on YouTube | Technology | The Observer. Stage Nureyev dances Romeo at the Royal Ballet, 1966 You may prefer Rudolf's Swan Lake duet with Miss Piggy (also on YouTube).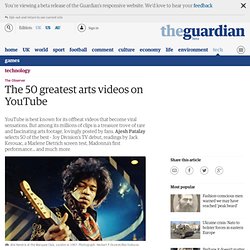 But a more traditional pas de deux with Margot Fonteyn from Prokofiev's Romeo and Juliet delivers a glimpse of Nureyev's sublime physicality as a dancer; the balcony scene in particular gives him plenty of room to flex his muscles, with lifts and leaps aplenty.tinyurl.com/6efb2u Documentary on Trevor Nunn's Nicholas Nickleby, 1981 The RSC stage adaptation (by David Edgar) of Dickens's novel was eight hours long, featured a cast of 39 and was a landmark success. The underground video artists network. ArsVirtual. Divulgamos el conocimiento A través de la generación y divulgación del conocimiento, creamos, difundimos y compartimos el conocimiento cultural y tecnológico generado a partir de los usos, formatos y contenidos digitales.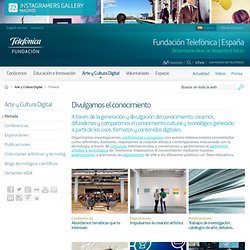 Organizamos investigaciones, conferencias y congresos con autores internacionales consolidados como referentes. Zimoun : Compilation Video V.2.9 | Sound Sculptures & Installations, Sound Architectures. Zimoun : 5 ventilators, 35 styrofoam balls, 5 helping hands, air, 2009. Categories / Art.
---