Museums & Galleries
Art Gallery |Plus One Gallery |London
Colección Cisneros
Niklas MaakOur experience of visiting museums and galleries is traditionally characterised by the quasi-religious atmosphere: nothing is to be touched, one is rather quiet and reverent, nobody laughs, it is eerily still, nobody is allowed to talk loudly.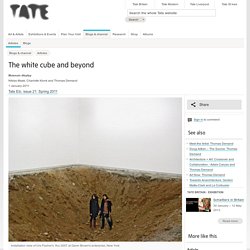 TATE ETC. - Europe's largest art magazine
Ágora
Musées d'art du monde
Louisiana Museum of Modern Art - Louisiana Museum of Modern Art
Museum De Pont: home
Home | Fondation Beyeler
Tate Channel
Swiss Institute Contemporary Art New York - EXHIBITIONS - Jean-Frédéric Schnyder - Nicolas Party - Jimmie Durham - Heart to Hand
MOCA | Museum of Contemporary Art Cleveland
Great Expectations: Dickens & Calligraphy - What's On
Directorio de Museos de España
El Directorio de Museos y Colecciones de España es una herramienta que permite conocer y acercase a los más de 1500 museos y colecciones museográficas existentes en España, siendo una viva representación del rico panorama museístico actual. Más visitados Destacado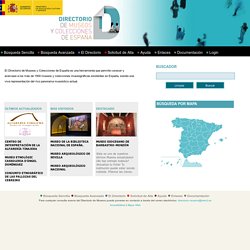 Museumviews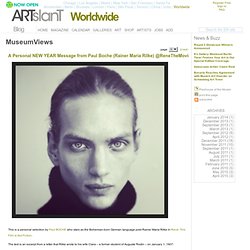 In his hilarious, slightly ominous & politically incorrect fashion, Dutch artist Bas de Wit turns our Q&A upside down.
Home Page - Palazzo Strozzi - Firenze