Diverse Countries Media
Bruttoinlandsprodukt - ein Mysterium - Hans Diefenbacher und Roland Zieschank "Woran | Andruck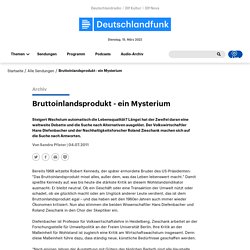 Bereits 1968 witzelte Robert Kennedy, der später ermordete Bruder des US-Präsidenten: "Das Bruttoinlandsprodukt misst alles, außer dem, was das Leben lebenswert macht."
When it comes to healthy eating, we're told to choose our foods by colour. The darker and brighter the colour, the more nutrients and phytochemicals they have. For many foods that's good advice. Brown bread has more vitamins and fibre than white bread. Spinach, carrots and other brightly coloured vegetables offer more beta carotene than celery, cucumbers and other pale looking produce.
Brown bread vs. white: Are darker foods always better?
Artikel per E-Mail empfehlen
Jugend: Generation Maybe hat sich im Entweder-oder verrannt - Nachrichten Debatte - Kommentare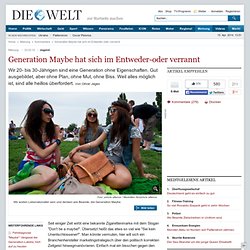 IZPB
Die "Informationen zur politischen Bildung" sind vorrangig für den politischen Unterricht an Schulen bestimmt.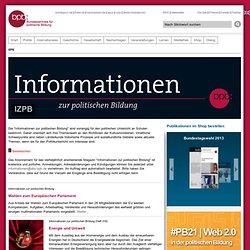 chinadaily.com
Deutsche Tageszeitungen / Nachrichten
Lëtzebuerger Journal
Corriere Fiorentino: cronaca e ultime notizie Firenze e Toscana
Westmeath Examiner | News | Westmeath's greatest sporting successes come on the racing field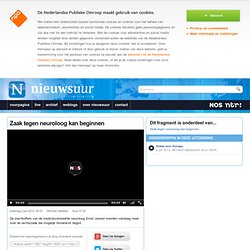 Zaak tegen neuroloog kan beginnen
De Publieke Omroep is wettelijk verplicht toestemming te vragen voor het gebruik van cookies. Als je deze eenmalig accepteert, dan zijn alle websites van de Publieke Omroep te bezoeken. Wij maken gebruik van functionele cookies en cookies voor het beheer van webstatistieken, advertenties en social media. De cookies bewaren geen persoonsgegevens en zijn dus niet aan een individu te koppelen.
La Jornada en Internet: Viernes 25 de mayo de 2012
Informan que Jesús Sebastián Ortiz llevaba una semana desaparecido Agredió al pequeño de cinco años porque no los cerró cuando oraban Siete detenidos en Atlapulco, Neza ; decían que se acabaría el mundo Que critiquen a los programas de la tele , el mayor veneno del mundo Compite por la Palma de Oro con su película Post Tenebras Lux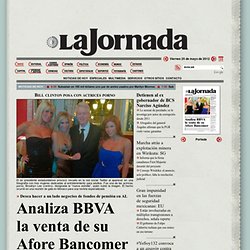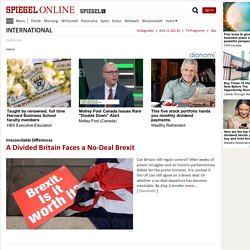 Carla's Comeback Former French First Lady Returns to Music For four years, Carla Bruni, the wife of former President Nicolas Sarkozy, represented France as first lady. Many French people viewed the former model and singer suspiciously.
Eurasia Review
:: HindustanTimes ePaper ::
Latest from the Canadian Press