Social media tools
Social media marketing campaigns should be common place within your overall social media marketing strategy. A campaign is something outside of your normal efforts and strategy that is specific to an event, launch or other unique marketing goal. Incorporating social media campaigns into your social media marketing efforts are an exceptional way to leverage your existing strategy and community for a clearly defined short-term objective, while maintaining your existing strategy and community expectations. One example of a social media marketing campaign was the launch of our all new Bundle Post website, user interface and 2.0 system that went live on July 2013. Our entire launch campaign strategy was executed within social media, without using any ads or other means. The campaign created incredible buzz about our platform and ultimately doubled our active user base in less than 60 days.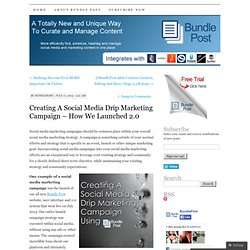 Creating A Social Media Drip Marketing Campaign – How We Launched 2.0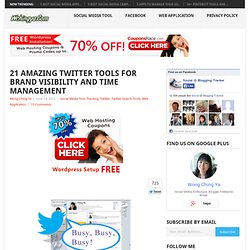 21 Amazing Twitter Tools for Brand Visibility and Time Management
Managing a busy Twitter stream can be overwhelming, that's why I needed some help from twitter tools to boost online presence and productivity. But over time, I came across more amazing twitter apps that worth a mention as well. Therefore, I compiled another list dedicated to these wonderful time-saver tools that helped, if not daily, then regularly enough in making full use of the tweets shared and received. Hopefully they could be of some help to you too. Editor Note: I purposely left out Twitter Clients in this post to highlight Twitter web tools instead.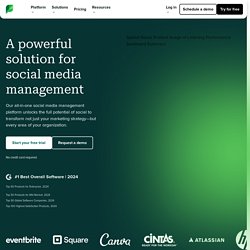 World-Class Engagement Tools Reach your audience across networks and promptly reply to your customers. Sprout makes it easy for teams to keep tabs on conversations and effectively engage at all times. More on Engagement » Unified Inbox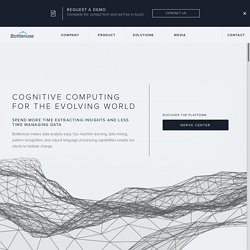 Spotlight trends that matter from overwhelming social noise Visualize emerging trends, mitigate threats, and amplify opportunities in real-time Track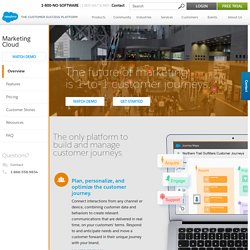 Social Content Management Organize your social stream with schedules, communicate rights allocation with teams, and gain insight into the performance of your content with comprehensive analytics. Stream Management Create, schedule and control where your content is published; leverage templates to ensure content is on message and on time. Drive Brand Engagement Create highly customizable and flexible social canvasses using our 60+ social apps enabling you to easily create interactive polls, quizzes and much more.