Social media tools
Social media marketing campaigns should be common place within your overall social media marketing strategy. A campaign is something outside of your normal efforts and strategy that is specific to an event, launch or other unique marketing goal.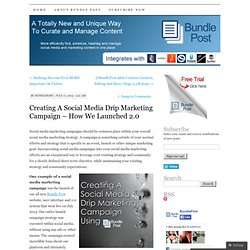 Creating A Social Media Drip Marketing Campaign – How We Launched 2.0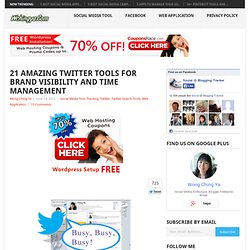 21 Amazing Twitter Tools for Brand Visibility and Time Management
Managing a busy Twitter stream can be overwhelming, that's why I needed some help from twitter tools to boost online presence and productivity .