Comics I enjoy
Gaia. └ posted on Friday, 11 April 2014, by Novil Lilith: The shield's getting weaker.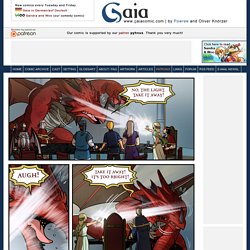 I'm so sorry…Teglen: Lilith, if you could get us another minute, at least both of us could escape! Ornithology. Trying Human :: Updates with one page everyday from Tuesday thru Friday! Piperka. Just the First Frame. The Songsmith's Heartland. Least I Could Do: the Comic » by Ryan Sohmer and Lar deSouza. Dungeon Hordes - 01/31/2011. Unshelved by Gene Ambaum and Bill Barnes.
Coinstar. Good Data. Darths & Droids. Wondermark. Page 29: All Too True. Passion.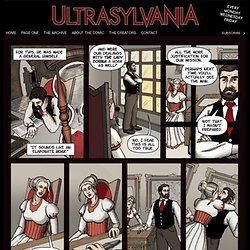 It wouldn't be a tale of vampires, monsters, and the like in the European 1800′s without it! John has a great time here with the panels and the framing devices – the window in panel three, the curves of the hourglass and the curves of April. And I love the rhythm of the middle tier, culminating in the line of his shadow in panel six guiding your eye up the pleats of her skirt in the tilted action of panel seven. Gronk - 05/11/2012. Ryan hates this comic because it shows a poor work ethic in dale.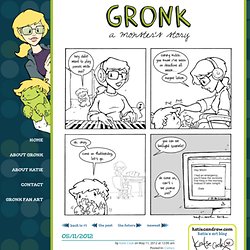 HA. Kevin Minor, the great guy who colored the first collected volume of gronk, has all the files for the SECOND volume in his hands and he's already working on it. the second book is in the works and will be ready by san diego comic con! Wondering right now if i should do what i did last time (which was take pre-orders to pay for the immense printing bill) or do a kickstarter and offer up some fun rewards this time. thoughts? Ideas for rewards? Memos From Fury. DAYS LEFT IMMEDIATE LIFE OR DEATH HELP NEEDED ONE LAST TIMETumblr friends.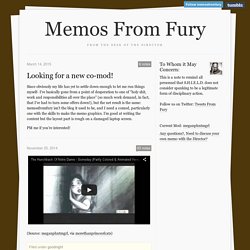 You all saved my life. Unfortunately I need help one last time to keep it that way.You helped me pay down a hospital bill so I could have major brain surgery in October. Well, the bill for that is $9,600- Medicaid covered the hospital, NOT the doctor(!!). Due to financial hardship, it's reduced to $4,500. Lady Sabre & The Pirates of the Ineffable Aether - Chapter 07, Part Five: A Tanitin man.
Screen 1 ONE: New angle, SABRE is moving away, to the BENCH beneath the aft galley windows.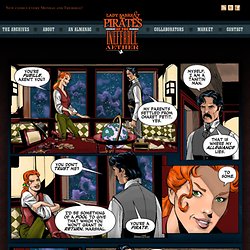 DRAKE standing as before. 1. Alpha Flag - Echo 02.