Comics I enjoy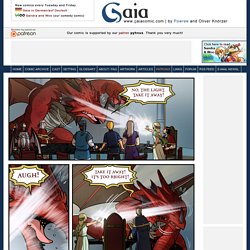 └ posted on Friday, 11 April 2014, by Novil Lilith: The shield's getting weaker. I'm so sorry…Teglen: Lilith, if you could get us another minute, at least both of us could escape!
Ornithology
Trying Human :: Updates with one page everyday from Tuesday thru Friday!
Piperka
Just the First Frame
The Songsmith's Heartland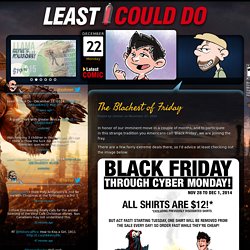 Posted by sohmer on January 7, 2014 It's safe to say that I have somewhat more than a passing interest in the 'Interwebs', especially when it comes to viewing habits. Over the last decade, I've seen a great deal of ridiculous shite capture people's attention for brief moments, only to be eclipsed and forgotten when the next thing comes along. It's only recently that the culmination of all this aforementioned shite has combined and formed something new, something terrifiying. It's as if Youtube, Twitter, Facebook, TMZ and Gawker were all pieces of Voltron.
Dungeon Hordes - 01/31/2011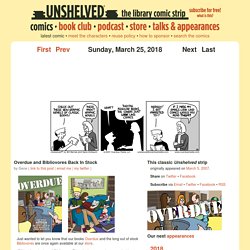 Today is my birthday and, as is our tradition, we switched roles: I wrote the strip and Gene drew it. He seems to draw the strip differently every year. Can you guess how he did it this year? Tweet your guess to @unshelfeed with the hashtag #ambaumdraws and the first person to guess correctly wins a custom Gene Ambaum drawing made with the same technique. It's a very special birthday present from him to you. Wait a second, how did I get left out of that?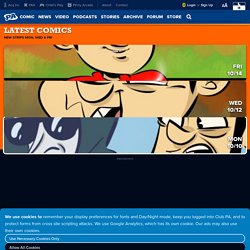 We'd seen the Kickstarter for Bible Adventures: Call of Abraham mentioned all over, and it reminded us of The Bible Online strip we'd done a ways back. But that was very much in The Far Side vein, single panel type stuff, and I thought there was room to investigate it further. The new game is more of a single player RPG, but we couldn't leave well enough alone.
NEWS:Darths & Droids writer David Morgan-Mar's new webcomic has launched! It's called Planet of Hats and you can read it here. One can hardly blame Chewbacca. Talking is a free action, after all. May as well get plenty in before someone dies horribly.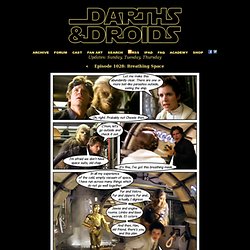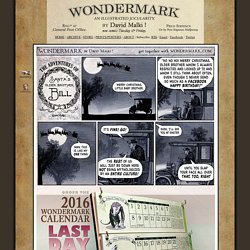 True Stuff: Mortality record from 1665 January 23rd, 2014 (click image for bigger) I love this: Via Slate's The Vault, "In 16th- and 17th-century London, in response to recurrent epidemics of bubonic plague, authorities instituted the tradition of publishing a bill of mortality each week." See Slate's brief article, with more links, here. They also link to Craig Spence's Bills of Mortality blog:
Passion. It wouldn't be a tale of vampires, monsters, and the like in the European 1800′s without it! John has a great time here with the panels and the framing devices – the window in panel three, the curves of the hourglass and the curves of April. And I love the rhythm of the middle tier, culminating in the line of his shadow in panel six guiding your eye up the pleats of her skirt in the tilted action of panel seven.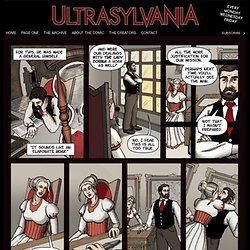 Page 29: All Too True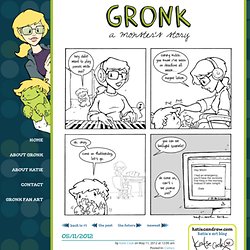 ryan hates this comic because it shows a poor work ethic in dale. HA. Kevin Minor, the great guy who colored the first collected volume of gronk, has all the files for the SECOND volume in his hands and he's already working on it. the second book is in the works and will be ready by san diego comic con! wondering right now if i should do what i did last time (which was take pre-orders to pay for the immense printing bill) or do a kickstarter and offer up some fun rewards this time. thoughts? ideas for rewards?
Gronk - 05/11/2012
Memos From Fury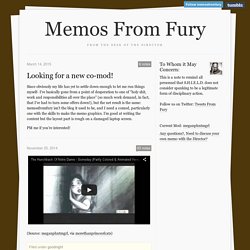 DAYS LEFT IMMEDIATE LIFE OR DEATH HELP NEEDED ONE LAST TIMETumblr friends. You all saved my life. Unfortunately I need help one last time to keep it that way.You helped me pay down a hospital bill so I could have major brain surgery in October. Well, the bill for that is $9,600- Medicaid covered the hospital, NOT the doctor(!!). due to financial hardship, it's reduced to $4,500.
Lady Sabre & The Pirates of the Ineffable Aether - Chapter 07, Part Five: A Tanitin man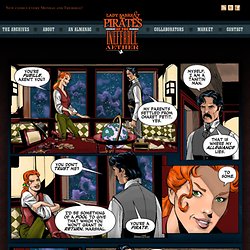 Screen 1 ONE: New angle, SABRE is moving away, to the BENCH beneath the aft galley windows. DRAKE standing as before. 1.
Alpha Flag - Echo 02