Researchers & Advisors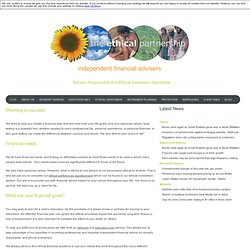 The ethical partnership ltd
Planning to succeed We want to help you create a financial plan that will meet both your life goals, and your personal values. Goal setting is a powerful tool, whether applied to one's professional life, personal aspirations, or personal finances.
The Natural Step is pleased to announce a new sustainability collaboration with Stahl, a world leading company specialised in quality coatings for leather and performance coatings, as well as chemicals and dyes for leather processing. Like many other leading companies, Stahl has begun to better organise and integrate sustainable development into its business. Early in 2013, The Natural Step engaged the Stahl Mananagement Team in a process to look at the big picture global trends and responses from the corporate sector and identify specific business opportunities for the company.
The Story of Stuff Project
The mission of the Sustainable Food Lab is to accelerate the shift of sustainable food from niche to mainstream. Businesses are integrating sustainability into their value chains - from the consumer in the supermarket through to the farmers who grow crops and raise animals. Companies, farmers, and civil society are identifying the most important sustainability issues in our food systems and developing credible, verifiable, approaches that make improvements and add value through the supply chain. The Sustainable Food Lab is a global network of more than 60 organizations working together to realize this vision. From peer to peer leadership networks, to global learning events, to supply chain innovation projects, to measurement tools, the Sustainable Food Lab helps organizations learn and act together to accelerate progress on creating a more sustainable food system.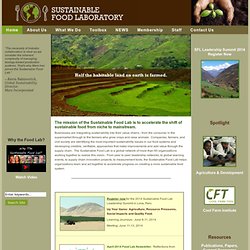 Cradle To Cradle Products Innovation Institute
RMI (Rocky Mountain Institute)
Solar Photovoltaic Research, Analysis & Consulting | PHOTON Consulting
IISD (International Institute for Sustainable Development)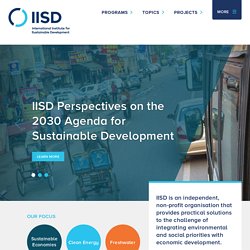 Donate When you donate to IISD you are providing essential financial resources so we can continue doing the necessary high-quality policy research, reporting and communications for achieving sustainable development. Global Reach Map IISD has true international presence.
IISD RS (IISD Reporting Services)
Great Place to Work®
: GMI Ratings' List of America's 100 Most Trustworthy Companies Featured in Forbes March 20, 2014, New York, NY – GMI Ratings, the leading provider of research, data and analytics on environmental, social, governance (ESG) and forensic accounting risks affecting the performance of public companies, works with Forbes each year to identify the 100 Most Trustworthy Companies in the U.S. The company developed the ratings to highlight companies displaying positive accounting and corporate governance behaviors.
Governance Metrics International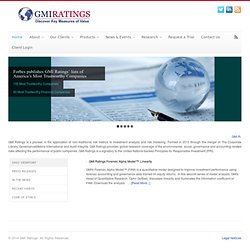 FSC (Forest Stewardship Council)
Ethisphere™ Institute
EIRIS is a global leader in the provision of environmental, social, governance (ESG) research for responsible investors. As a social enterprise we work to help our clients develop the market in ways that benefit investors, asset managers and the wider world. Our mission is to empower responsible investors with independent assessments of companies' ESG performance and advice on integrating them with investment decisions.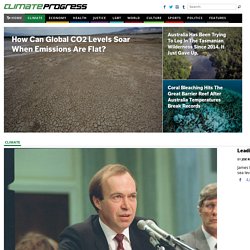 Climate This Airplane Will Fly Around The World Without Using A Drop Of Fuel Tropical Cyclone Hits Australia As 'One Of The Most Powerful Storms' In 'Living Memory' Extreme Weather Has Driven A Ten-Fold Increase In Power Outages Over The Last Two Decades
Coming to CleanerSolutions Toxics Use Reduction Institute Cleaning Lab offers housekeepers and janitorial service providers the knowledge and expertise it has gained from two decades of testing the performance of green cleaning products and equipment. The Lab vigorously takes testing to a higher level through application of realistic soils or contaminants on surface materials likely to be found in actual homes or facilities (e.g., white boards, stainless steel, textured or composite countertops, etc.) This provides consumers and professional end-users with practical test outcomes they can use to improve their specific cleaning situation. Tests can also be customized to focus on surfaces and soils most likely to be encountered in specific environments such as bathrooms, kitchens, nurseries, schools, gymnasiums, theatres, and more.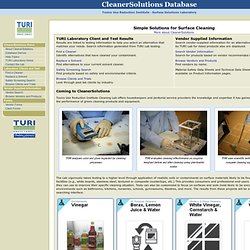 CleanerSolutions Database
Report BSR-UNGC Guide to Traceability A new guide from the UN Global Compact and BSR helps companies and stakeholders understand and advance supply chain traceability, or identifying and tracking a product's path from raw material to finished good. Learn more → Corruption Risk Assessment in the Nigerian Port Sector: Maritime Anti-Corruption Network Executive Summary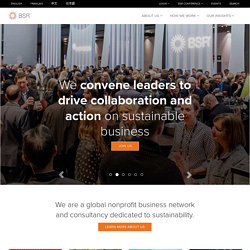 AccountAbility