Hug them, Eat them
Chock-full of fruits and vegetables, this low-fat cake tastes great, stays very moist, and is even tastier the next day. Lots of legumes and seasonings make this chili as delicious as it is easy to make. The creaminess of the sauce and filling contrast nicely with the slight crunch of the "noodles" in this low-fat. low-carb version of lasagna. Okay, here comes the beauty of the pressure cooker.
Fatfree Vegan Recipes
Vegetarian & Vegan Recipes: VegKitchen with Nava Atlas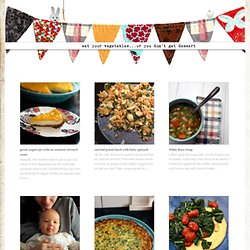 spicy basil noodles | eat your vegetables
greek yogurt pie with an oatmeal streusel crust Duuuude. This weather needs to get a grip. Any traces of snow lingering from the storm that paralyzed Atlanta just a handful of days ago were erased by the 67-degree weather we enjoyed today. It was ...
sweetonveg on TasteSpotting
What The Fuck Should I Make For Dinner?
Medicinal Herbs Guide - Natural Herbs Guide - Healing Herbs Guide
vegetarian
| Post Punk Kitchen | Vegan Baking & Vegan Cooking
With Summer here, the warm weather is bound to bring on the cookouts. The veggie burger is pretty much the vegetarian staple at these. Let's face it, when people don't know what to serve a vegetarian or vegan, a frozen veggie burger patty is often what they get. (at least I get) While those can be very tasty, have you ever made them from scratch? They are really really easy to make and you can make a bunch and freeze them so they are always on hand for a last minute lunch or dinner. : )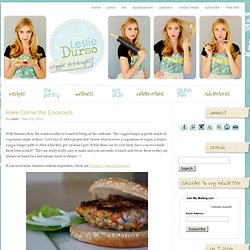 Here Come the Cookouts - Leslie Sarna