Resources
Concert Photography & Band Portraits: Music Photographer Todd Owyoung
Digital photography requires a solid workflow, allowing for professional preparing of digital photo files for the web and print. For the Digital Photography Workflow series, we consulted with a number of experienced professional photographers who are also stellar photo.net members and frequent contributors to the Photo.net Digital Darkroom forum , to walk us through their specific digital photography workflow. In this article, Jeff Spirer discusses his unique digital workflow process tailored to meet the needs of his professional event photography career, the set of software and tools he prefers to use, and goals he accomplishes with his digital workflow. The article is enhanced with illustrative figures and screen shots, and includes example images from Jeff Spirer's portfolio.
Digital Photography Workflow: Event Photography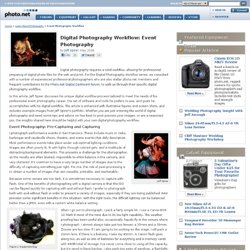 How to Shoot a Dramatic (And Spooky) Portrait Using a Two-Light Setup Happy October from LearnMyShot.com! To get excited about Halloween, we have a special tutorial on creating dramatic lighting for dramatic portraits,... Read more → 6 Comments What's Photographing A Bullfight Like?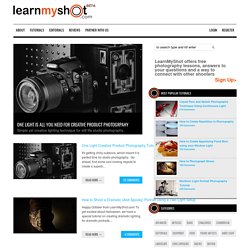 Ugly Hedgehog - Photography Forum
Single Metal Prints, Photographs Printed on Aluminum — Bay Photo Lab
OK, 5 stars seems kinda crazy for this strange gizmo...but, it actually works and it was only $26.1.It fits my iPhone 4 well.2.It actually does magnify the image in the camera lens by quite a lot (I haven't actually checked the exact magnification number, but 8X seems about right.)3.On the tripod, it produces a decently sharp picture, without dramatic distortion.4.The tripod "works" in that it hold the iPhone steady, which is mandatory with this magnification.5.It is really inexpensive.6.It actually does focus. Always remember that price. For that you should not expect a top quality product.1.The tripod legs do not extend. In fact when I tried to pull the feet out like on my $20 Hakuba, the leg just detached completely.2.The lens is NOT a zoom lens as the title says.
amazon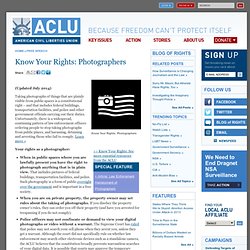 Taking photographs of things that are plainly visible from public spaces is a constitutional right – and that includes federal buildings, transportation facilities, and police and other government officials carrying out their duties. Unfortunately, there is a widespread, continuing pattern of law enforcement officers ordering people to stop taking photographs from public places, and harassing, detaining and arresting those who fail to comply. Learn more » Your rights as a photographer: When in public spaces where you are lawfully present you have the right to photograph anything that is in plain view. That includes pictures of federal buildings, transportation facilities, and police.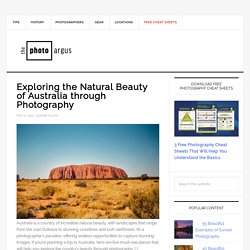 Today we have a wonderful collection of red fox photography. I think the thing that stands out most about these shots, and I think foxes in general, are how expressive their faces look. I think that expression comes mainly from the eyes along with that little smile they sometimes look like they are doing.