GRAPHIC
INCIDENTAL COMICS. Christian Krieglsteiner Photography. Don't Say Cat. Inviaci file di qualsiasi tipo purché suscitino ilarità!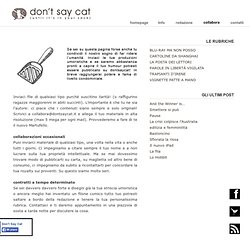 (o raffigurino ragazze maggiorenni in abiti succinti). L'importante è che tu ne sia l'autore: ci piace che i contenuti siano sempre e solo originali! Scrivici a collabora@dontsaycat.it e allega il tuo materiale in alta risoluzione (max 5 mega per ogni mail). Provvederemo a fare di te il nuovo Martufello. OccupyDesign. Tauba Auerbach. Memory Reloaded. Faith Fighter. Threadless. Typographic Illustration. Fuck yeah dementia!!1! Comics, Quizzes, and Stories - The Oatmeal. Laughing Squid. Yodels | Global Yodel. Rage Comics. Most Upvoted 243 votes This 78-Year-Old Granny Has the Reaction to Roller Coasters We Can All Relate to.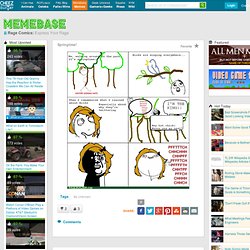 Borborigm. Lovely Stationery | Curating the very best of stationery design. Lovely Package. A selection of graphic projects. Artbox > centre for creation. NOTCOT.ORG. CUTLINE | Hole Design Studio. Name: CUTLINE – SMOOTH PLANE production: SMOOTH PLANE date: 2012exhibition: "DISCOVERING" – SUPERSTUDIO PIU' – MILANO DESIGN WEEK.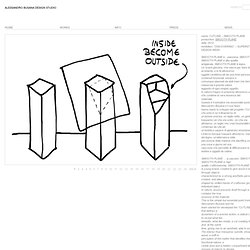 Mesa Table. MISTERHIPP. Video Games Re-Imagined As Traditional Japanese Prints. Makkox. Amore, io esco Andato in onda durante la puntata del 15 aprile di Gazebo, in seconda serata su RaiTre. video 551 63.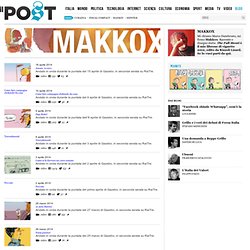 Space Avalanche - A Web Comic by Eoin Ryan. Zerocalcare. Manuelbracchi. GIANLUCA FALLONE. Jason Thielke. Yuumei. Aad Goudappel - Buildings/travel : un album sur Flickr. Andre chiote.illustration. I_seldom_do. Reeywhaar. Designerpreis. Eliza Frye. Antony Hare, P.I. Stanley Chow Soccer Prints — Home. OCRA. Deceit – Badman Silence. Deceit – Badman Silence (Video) Keep you inspired follow ShockBlast Admin / September 19, 2011 / 18:30 View the whole video here: Simply one of the best videos I've ever seen so far.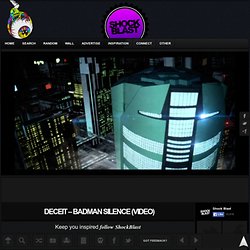 ---