GRAPHIC
Christian Krieglsteiner Photography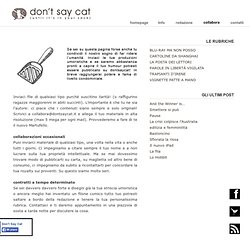 Don't Say Cat
Inviaci file di qualsiasi tipo purché suscitino ilarità! (o raffigurino ragazze maggiorenni in abiti succinti). L'importante è che tu ne sia l'autore: ci piace che i contenuti siano sempre e solo originali! Scrivici a collabora@dontsaycat.it e allega il tuo materiale in alta risoluzione (max 5 mega per ogni mail). Provvederemo a fare di te il nuovo Martufello.
OccupyDesign
Tauba Auerbach
Memory Reloaded
Faith Fighter
Threadless
Typographic Illustration
fuck yeah dementia!!1!
Comics, Quizzes, and Stories - The Oatmeal
Laughing Squid
Yodels | Global Yodel
Most Upvoted 243 votes This 78-Year-Old Granny Has the Reaction to Roller Coasters We Can All Relate to
Rage Comics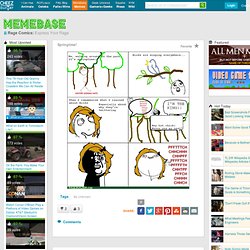 borborigm
January 2, 2014 | 0 Comments Designed by Condensed | Country: Australia "Identity, collateral and garment items for Ledin Gray.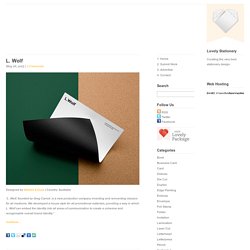 Lovely Stationery | Curating the very best of stationery design
Lovely Package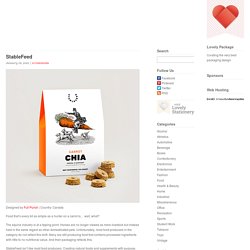 East Van Vodka March 31, 2014 | 0 Comments Designed by Cause+Affect | Country: Canada
a selection of graphic projects
artbox > centre for creation
NOTCOT.ORG
CUTLINE | Hole Design Studio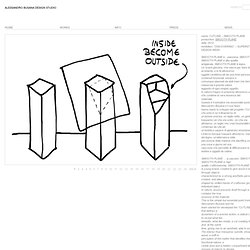 name: CUTLINE – SMOOTH PLANE production: SMOOTH PLANE date: 2012exhibition: "DISCOVERING" – SUPERSTUDIO PIU' – MILANO DESIGN WEEK
Mesa Table
MISTERHIPP
Video Games Re-Imagined As Traditional Japanese Prints
Makkox
Space Avalanche - A Web Comic by Eoin Ryan
Zerocalcare
manuelbracchi
GIANLUCA FALLONE
Jason Thielke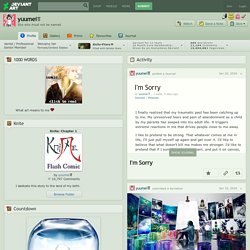 yuumei
yuumei Wenqing Yan Artist | Professional | Varied United States
Aad Goudappel -
buildings/travel : un album sur Flickr
andre chiote.illustration
i_seldom_do
Joe Fenton on the Behance Network
Reeywhaar
Here's some works I made this last summer. In collaboration with Gaultier Collette/Geneva I've created some drawings for the most recent catalogue from NAF NAF. Thanks a lot to Stéphanie Girard, Amy Thöni, Elsa Degirmenciler and Manila Vanisaveth who worked on this project with me. Check out: http://www.gaultiercollette.ch/Drawing, Fashion, Illustration2013 CD packaging for the debut album from Mr Zarko.Art Direction, Graphic Design, Illustration2013 Here's everything I did for Landyachtz for 2013. The first part are some graphics for their 2013 lineup. The second part is the result of a live painting session at ISPO Munich in January 2013.Graphic Design, Illustration, Painting2013 I had the opportunity to paint a chair for Werkstatttraum in Berlin/Kreuzberg.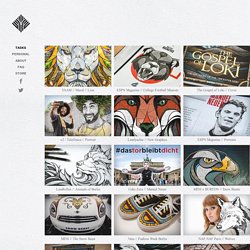 designerpreis
Eliza Frye
Antony Hare, P.I.
Stanley Chow Soccer Prints — Home
OCRA
Deceit – Badman Silence