Recipes/Food
Mac and Cheese Cups - Cupcakes and Cashmere - StumbleUpon. Share this image Share It Pin It.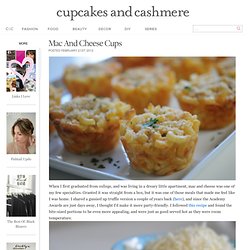 Chocolate Chip Cookie Dough + Cupcake = The BEST Cupcake. Ever. Recipe - Allrecipes.com - StumbleUpon. StumbleUpon. Homemade Coffee Creamer - StumbleUpon. My friends tell me the one thing they can't give up is their flavored coffee creamer.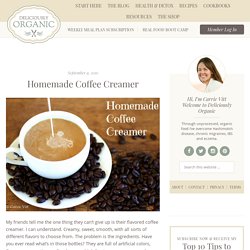 I can understand. Creamy, sweet, smooth, with all sorts of different flavors to choose from. The problem is the ingredients. Have you ever read what's in those bottles? They are full of artificial colors, flavors, preservatives, refined sugars, high fructose corn syrup, and hydrogenated oils. Cheddary Chicken Pie. Five-Minute (Healthy) Chunky Monkey Ice Cream.
---