Dinner
Get flash to fully experience Pearltrees
We are carb lovers at our house, so when I saw the Braided Spaghetti Bread recipe in the Rhodes Home Baked Family Favorites with frozen dough cookbook I knew we would love it.
It is no secret that I have an obsession with Chinese cuisine. The place that started it all was a local Chinese buffet here in Michigan. After frequent visits to the buffet over the years, I finally decided to take a stab at cooking my own Chinese dishes at home.
These homemade chicken nuggets had the right texture, flavor and consistency of a standard McDonald's Chicken McNugget.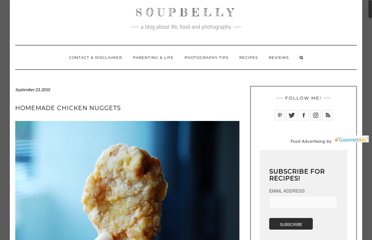 Courtesy of Food Network Magazine