Languages
This page is dedicated to Judith L.
Japanese Girl Names
Japanese info, pictures, news, forums, and a wiki - VirtualJapan.com
Life is full of ki-do-ai-raku (kee-doh-ah-ee-rah-koo; delight-anger-sorrow-fun), and some phrases slip out of our mouths repeatedly in response to different daily situations. Master these common Japanese expressions and use them casually to sound like a native.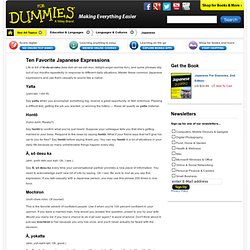 Vocabulary : Useful and common Japanese phrases - Japan Reference
This is a ever-growing collection of common and useful Japanese phrases. They aim at beginners of Japanese studies and travellers to Japan. Each phrase includes the Japanese transcription and pronunciation.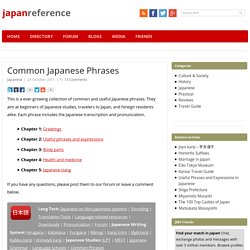 Japanese Word of the Day