Cooking Blogs and Recipies
The Best New Way to Bring Your Lunch. I'll admit it—my workday lunches can get pretty boring.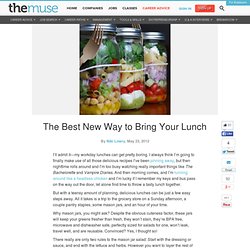 I always think I'm going to finally make use of all those delicious recipes I've been pinning away, but then nighttime rolls around and I'm too busy watching really important things like The Bachelorette and Vampire Diaries. And then morning comes, and I'm running around like a headless chicken and I'm lucky if I remember my keys and bus pass on the way out the door, let alone find time to throw a tasty lunch together. But with a teensy amount of planning, delicious lunches can be just a few easy steps away. All it takes is a trip to the grocery store on a Sunday afternoon, a couple pantry staples, some mason jars, and an hour of your time.
Why mason jars, you might ask? Healthy Snacks. The seeds scooped from a pumpkin, also known as pepitas, offer plenty of protein and magnesium, and 1/4 cup delivers a third of your daily requirement of immunity-protecting zinc.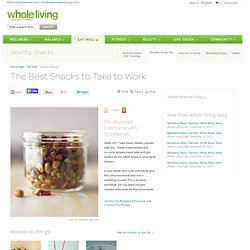 They are sold with or without their white shells. For a tasty snack, rinse pepitas well, making sure to remove any pulp from the pumpkin. Let them dry overnight. Kitchen Hack: One-Minute Bread. Oven-fresh bread is one of life's simple joys.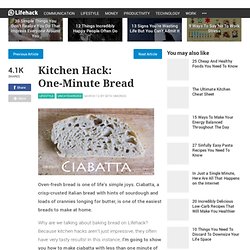 Ciabatta, a crisp-crusted Italian bread with hints of sourdough and loads of crannies longing for butter, is one of the easiest breads to make at home. Why are we talking about baking bread on Lifehack? Because kitchen hacks aren't just impressive, they often have very tasty results! Make Your Own Strawberry Banana Fruit Leather. SPROUTED KITCHEN - A Tastier Take on Whole Foods. The best new recipes from Framed Cooks — punchfork.com. Breakfast in Bed. How To: Simplify.
Recipie/food choice selectors
Drinks. Bread. A bit of everything... Kitchen Organisation. Healthy. Savory. Sweets. Vegetarian.
---