Cooking Blogs and Recipies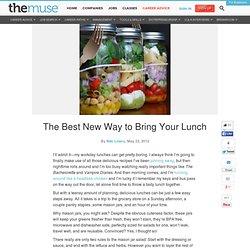 I'll admit it—my workday lunches can get pretty boring. I always think I'm going to finally make use of all those delicious recipes I've been pinning away, but then nighttime rolls around and I'm too busy watching really important things like The Bachelorette and Vampire Diaries. And then morning comes, and I'm running around like a headless chicken and I'm lucky if I remember my keys and bus pass on the way out the door, let alone find time to throw a tasty lunch together.
The seeds scooped from a pumpkin, also known as pepitas, offer plenty of protein and magnesium, and 1/4 cup delivers a third of your daily requirement of immunity-protecting zinc. They are sold with or without their white shells. For a tasty snack, rinse pepitas well, making sure to remove any pulp from the pumpkin. Let them dry overnight.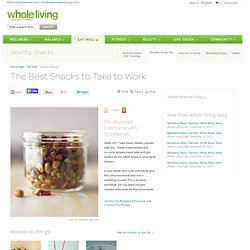 Healthy Snacks | Whole Living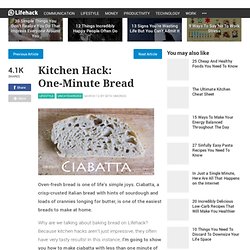 Oven-fresh bread is one of life's simple joys. Ciabatta, a crisp-crusted Italian bread with hints of sourdough and loads of crannies longing for butter, is one of the easiest breads to make at home. Why are we talking about baking bread on Lifehack? Because kitchen hacks aren't just impressive, they often have very tasty results!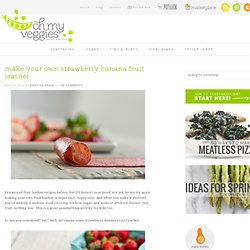 I've posted fruit leather recipes before, but if I haven't convinced you yet, let me try again: making your own fruit leather is super easy. Super easy. And when you make it yourself, you're making it without food coloring, without sugar, and without artificial flavors. Just fruit, nothing else.
"It's funny: I always imagined when I was a kid that adults had some kind of inner toolbox full of shiny tools: the saw of discernment, the hammer of wisdom, the sandpaper of patience. But then when I grew up I found that life handed you these rusty bent old tools - friendships, prayer, conscience, honesty - and said 'do the best you can with these, they will have to do'. And mostly, against all odds, they do."―Anne Lamott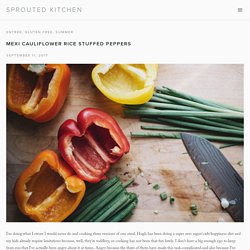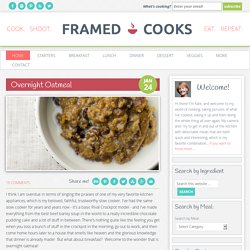 As a mother, and as someone who has an amazing mother, I feel it is my responsibility to tell you that Mother's Day is going to be here in a little over one short month. That gives you about 5 weeks or so to find the perfect gift for the person who, in addition to one million other things, may have spent her birthday in 20 hours of labor, thereby missing going out to eat for her birthday dinner at a swanky restaurant. And okay, Southern daughter, you ARE the best birthday present I ever have or will get, but there's still that 20 hours of labor thing.
Breakfast in Bed
Can you believe that Thanksgiving is this week? Have you started to plan your Thanksgiving menu? If you're not hosting the big feast, do you know what dish you will bring to the Thanksgiving potluck? If not, I'm here to share with you super simple recipes that are full of flavor. These dishes will have the dinner guests getting in line for seconds ... and maybe even thirds. Let's start with an appetizer dish and work our day through the menu until we get to the dessert ... welcome to my Thanksgiving Virtual Feast!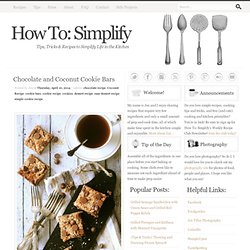 Recipie/food choice selectors