Veggi
Crispy Lemon Roasted Brussels Sprouts. I am a HUGE Brussels Sprouts fan.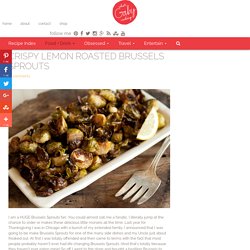 You could almost call me a fanatic. I literally jump at the chance to order or makes these delicious little morsels all the time. Last year for Thanksgiving I was in Chicago with a bunch of my extended family. I announced that I was going to be make Brussels Sprouts for one of the many side dishes and my Uncle just about freaked out. Skirlie – fast savoury oats — Mostly Eating. Skirlie is an old-fashioned savoury oat dish from Scotland made with oats and onions cooked in butter or dripping.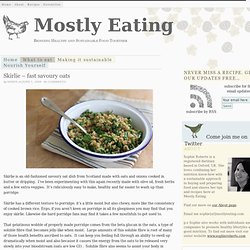 I've been experimenting with this again recently made with olive oil, fresh herbs and a few extra veggies. It's ridiculously easy to make, healthy and far easier to wash up than porridge. Skirlie has a different texture to porridge; it's a little moist but also chewy, more like the consistency of cooked brown rice. Asian Slaw with Ginger-Peanut Dressing l Once Upon A Chef. Hi All, Here's the Asian Slaw that I mentioned in last week's Coconut Shrimp post.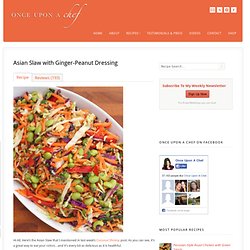 As you can see, it's a great way to eat your colors…and it's every bit as delicious as it is healthful. I know the list of ingredients looks long but please don't let that discourage you! A Spicy Snack - freutcake. You may remember me mentioning my quest for healthy snacks back in May when I first posted Chili-Sauce Kale Chips …well my quest is not complete.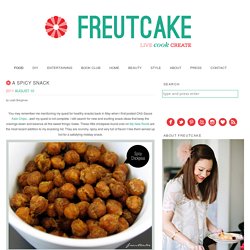 I still search for new and exciting snack ideas that keep the cravings down and balance all the sweet things I bake. These little chickpeas found over on My New Roots are the most recent addition to my snacking list. They are crunchy, spicy and very full of flavor! 415 Cheap and Healthy Snack and Side Dish Recipes. Greatist HQ is pretty much packed with snackers (and healthy snacks!).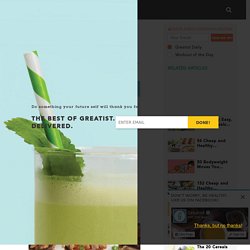 Whether it's a simple rice cake with nut butter or toaster-roasted crunchy chickpeas, we take these healthy recipes to the kitchen every day, and we love 'em. Try some of our snack and side dish recipes at home with these recipes: Snacks Rosemary and Balsamic Baked Mushrooms This simple side dish is perfect alongside a meaty main dish or roasted vegetables. Fresh Corn Casserole. This isn't technically corn pudding , as it doesn't use any eggs, but that's what folks 'round these parts sometimes call it.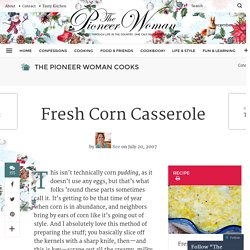 It's getting to be that time of year when corn is in abundance, and neighbors bring by ears of corn like it's going out of style. And I absolutely love this method of preparing the stuff; you basically slice off the kernels with a sharp knife, then—and this is key—scrape out all the creamy, milky goodness that resides inside the cob. 25 Vegetarian recipes you can cook in under 30 minutes. We are big fans of spending quality time on food and eating.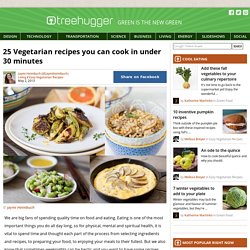 Eating is one of the most important things you do all day long, so for physical, mental and spiritual health, it is vital to spend time and thought each part of the process from selecting ingredients and recipes, to preparing your food, to enjoying your meals to their fullest. But we also know that sometimes weeknights can be hectic and you want to have some recipes handy that are healthy and delicious but that come together in a hurry when needed. So here you have 25 great vegetarian meals that can be made in 30 minutes or less. Spicy Buffalo Cauliflower 'Wings'
Looking for a healthier (and kinder) alternative to chicken wings?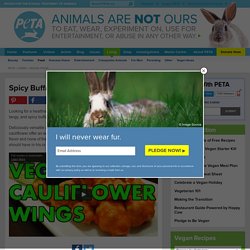 Try these juicy, tangy, and spicy buffalo cauliflower "wings"! Deliciously versatile and with just enough "kick," these bite-sized pieces of cauliflower offer an eerily similar experience to eating chicken wings. With all the flavor and none of the guilt, this is a secret-weapon recipe that every vegan cook should have in his or her kitchen. Green kitchen stories. FindingVegan. Vegetarian foodgawker. Sweet on veg. The Ultimate Vegan Baking Cheat Sheet. Don't Make Dad Settle for Boring Potatoes: Hasselback Potatoes.
Dad's going to remember exactly why he loves steak and potatoes when you serve him these.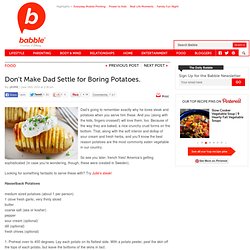 And you (along with the kids, fingers crossed!) Will love them, too. Because of the way they are baked, a nice crunchy crust forms on the bottom. That, along with the soft interior and dollop of sour cream and fresh herbs, and you'll know the best reason potatoes are the most commonly eaten vegetable in our country. So see you later, french fries! Skinny Mashed Potatoes.
Mashed potatoes are one of my favorite things to eat on Thanksgiving, but this year since I am pregnant and on a really strict low carb diet (for my diabetes) real mashed potatoes are out (bummer).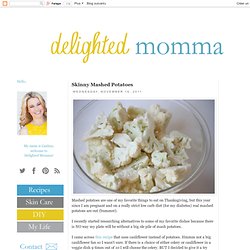 I recently started researching alternatives to some of my favorite dishes because there is NO way my plate will be without a big ole pile of mash potatoes. I came across this recipe that uses cauliflower instead of potatoes. Hmmm not a big cauliflower fan so I wasn't sure. If there is a choice of either celery or cauliflower in a veggie dish 9 times out of 10 I will choose the celery. Cauliflower Crust Pizza. I came across this cauliflower crust pizza on Pinterest, and was instantly intrigued. A low-carb pizza? Sign me up! I was skeptical, of course, but curious enough to try it and see how it tasted. I was pleasantly surprised by the results. Avocado Mac and Cheese Recipe | Stovetop Mac and Cheese.
Stovetop Avocado Mac and Cheese My avocado obsession continues, this time with Stovetop Avocado Mac and Cheese! If you like our Creamy Avocado Pasta, you will love this decadent macaroni and cheese. It is basically the same delicious pasta, but kicked up a notch. Broccoli Pesto. © 2011 Green Kitchen Stories If I say pesto you say … broccoli?! No, I didn't think so. The Best Broccoli of Your Life. November 10, 2008 | By Adam Roberts | 331 Comments You know you've done something right with broccoli when the person you made it for describes it to someone else the next day as "better than biting into a steak." Those were Craig's words and they were a marked change from the first words he uttered about the broccoli, before he bit in: "You made broccoli for dinner? Broccoli and sweet potatoes?" Then he did bite in and his eyes lit up.
"Oh my God," he said. Broccoli parmesan fritters. Double Broccoli Quinoa Recipe. Chinese Crispy Fried Tofu with Sweet Chili Sauce Recipe. White bean quinoa burger with basil aioli. Love That Quinoa Burger!
---