Writing and Literature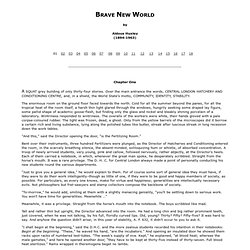 Chapter One A SQUAT grey building of only thirty-four stories. Over the main entrance the words, CENTRAL LONDON HATCHERY AND CONDITIONING CENTRE, and, in a shield, the World State's motto, COMMUNITY, IDENTITY, STABILITY. The enormous room on the ground floor faced towards the north. Cold for all the summer beyond the panes, for all the tropical heat of the room itself, a harsh thin light glared through the windows, hungrily seeking some draped lay figure, some pallid shape of academic goose-flesh, but finding only the glass and nickel and bleakly shining porcelain of a laboratory.
Image: Do Ho Suh, "Fallen Star," 2012 © Do Ho Suh. Stuart Collection, University of California, San Diego. Photo: Philipp Scholz Rittermann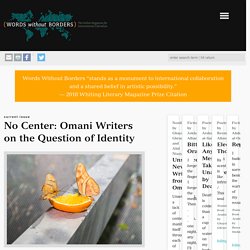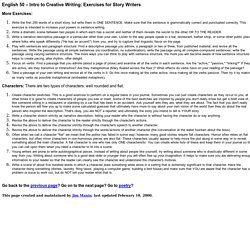 English 50 – Intro to Creative Writing: Exercises for Story Writers More Exercises: Write the first 250 words of a short story, but write them in ONE SENTENCE. Make sure that the sentence is grammatically correct and punctuated correctly.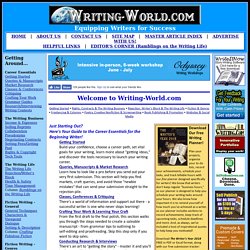 New on Writing-World.com Recent Articles Has it been awhile since you've dropped by? Here's what we've added to the site in the past six months...
New Kindle Fire Review Before you buy: Read our Webmaster's review of the new Kindle Fire. Some of Our Latest Books Welcome Project Gutenberg offers over 42,000 free ebooks: choose among free epub books, free kindle books, download them or read them online.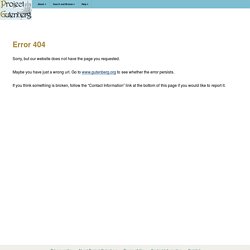 The Last Question by Isaac Asimov — © 1956 The last question was asked for the first time, half in jest, on May 21, 2061, at a time when humanity first stepped into the light. The question came about as a result of a five dollar bet over highballs, and it happened this way: Alexander Adell and Bertram Lupov were two of the faithful attendants of Multivac. As well as any human beings could, they knew what lay behind the cold, clicking, flashing face — miles and miles of face — of that giant computer.
1001 Series
You are on the 1001 UK site | switch to the 1001 US site Welcome to the official 1001 Before You Die website. Here you will find information about all of the titles in this bestselling series, including such classics as Movies, Albums, Paintings, Natural Wonders as well as more recent titles such as Battles, Beers, Comic Books, Whiskies and Cars. Click on the links below to learn more about each of the titles in the series.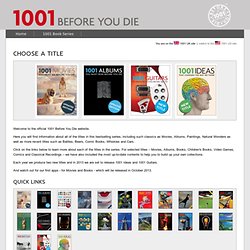 Welcome to my random generators! I am in the process of reconstructing this site after spammers took down the old one; please enjoy what's here, and check back often! IMPORTANT: Yes, you may use the output of these generators in your novel, RPG, etc. That's what they're for. If you want to give me credit with a note and/or link, that's very nice of you and is appreciated, but it's not required.