Online Games
Ten games that make you think about life. At the start of this year, we decided to come up with a list of Flash casual games with a philosophical bent.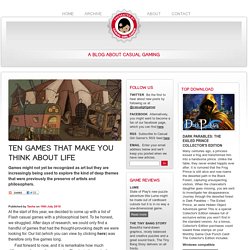 To be honest, we struggled. After days of research, we could only find a handful of games that had the thought-provoking depth we were looking for. Our list (which you can view by clicking here) was therefore only five games long. Fast forward to now, and it is remarkable how much difference a few months can make.
Thanks to the work of pioneers like Daniel Benmergui, Gregory Weir and PixelAnte, there is now an abundance of clever arty Flash games to pique our intellects, and as a result creating this follow-up list of games that make you think has been a doddle. Caution! Addictive Flash Games! 50 most addictive Flash based games at your own risk!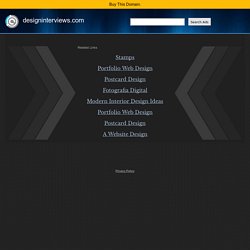 Do you think that only cool PC or Mac or Sony PlayStation or whose ever games can be addictive? Than you know nothing about short and simple Flash based games! No, no, no! RiverIQGame.swf (application/x-shockwave-flash Object) Home Sheep Home | Game 2 Play Online! Grid Game by Mark James. Puki 3d: Fun Online Flash Game. Drench - the world's simplest flash game.
---