HUMAN PROGRESS
Cosmism and the DeGaris Brain Project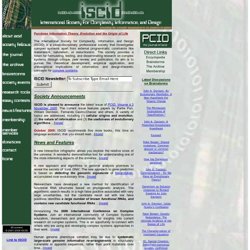 Purchase Beyond Natural Selection by Robert Wesson The International Society for Complexity, Information, and Design (ISCID) is a cross-disciplinary professional society that investigates complex systems apart from external programmatic constraints like materialism, naturalism, or reductionism. The society provides a forum for formulating, testing, and disseminating research on complex systems through critique, peer review, and publication. Its aim is to pursue the theoretical development, empirical application, and philosophical implications of information- and design-theoretic concepts for complex systems . Society Announcements ISCID is pleased to announce the latest issue of PCID , Volume 4.2 November 2005 .
ISCID - International Society for Complexity Information and Design
Nick Bostrom is Professor in the Faculty of Philosophy at Oxford University and founding Director of the Future of Humanity Institute and of the Programme on the Impacts of Future Technology within the Oxford Martin School. He is the author of some 200 publications, including Anthropic Bias (Routledge, 2002), Global Catastrophic Risks (ed., OUP, 2008), and Human Enhancement (ed., OUP, 2009), and a forthcoming book on Superintelligence. He previously taught at Yale, and he was a Postdoctoral Fellow of the British Academy. Bostrom has a background in physics, computational neuroscience, and mathematical logic as well as philosophy.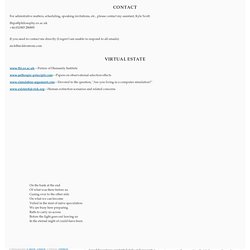 The National Intelligence Council supports the Director of National Intelligence in his role as head of the Intelligence Community (IC) and is the IC's center for long-term strategic analysis. Since its establishment in 1979, the NIC has served as a bridge between the intelligence and policy communities, a source of deep substantive expertise on intelligence issues, and a facilitator of Intelligence Community collaboration and outreach. The NIC's National Intelligence Officers — drawn from government, academia, and the private sector—are the Intelligence Community's senior experts on a range of regional and functional issues.
Welcome to the National Intelligence Council (NIC)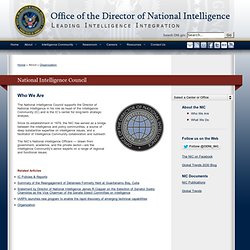 Cover: Human Knowledge: Foundations and Limits
In cooperation with the City of Hamburg the World Future Council brought together 150 mayors, urban planners, practitioners and experts from 35 countries for the Future of Cities Forum. This report summarises the key issues debated during the Forum, drawing on the rich discussions surrounding the vision of regenerative cities. It looks at a selection of the case studies presented at the Forum to outline the value creation resulting from regenerative urban development, the obstacles in the way of progress, and tools to help overcome those challenges. The report aims to engage and empower a wider range of stakeholders in ensuring that our cities continue to offer opportunities for current and future generations to realise their full human potential. Download the report as a PDF here.
The World Future Council: WFC - Home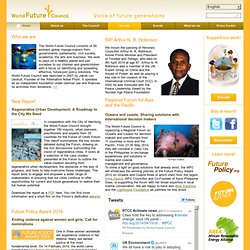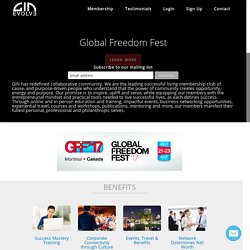 The Global Information Network, or GIN, is a global group of like-minded people from various professional, social, and economic sectors. GIN's mission is to provide a platform where positive thinkers can build mutually beneficial long-term relationships, and help one another better achieve their respective goals, desires, and dreams. We believe this is a rare and unique ability to associate with people from around the world and it allows each Member special advantages that they would not have as isolated individuals.
Home - Future World Project