Travel
Heilbrunn Timeline of Art History | The Metropolitan Museum of Art. Icons (from the Greek eikones) are sacred images representing the saints, Christ, and the Virgin, as well as narrative scenes such as Christ's Crucifixion.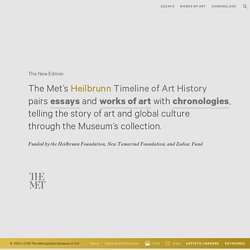 While today the term is most closely associated with wooden panel painting, in Byzantium icons could be crafted in all media, including marble, ivory, ceramic, gemstone, precious metal, enamel, textile, fresco, and mosaic. Icons ranged in size from the miniature to the monumental. Some were suspended around the neck as pendants,... More » 21 of the World's Sexiest Rooftop Pools. Explore - see where you can go for how much. Kayaking the Thumb. Kayaking the Thumb Kayaking the Thumb, Port Austin, Michigan: Photos & Trip Report (2009) And thanks to Nila Repard here is a photo from the very same island, taken by her great grandmother in 1934.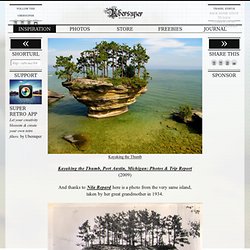 And here is another photo, taken in the winter. (Source) 10th of April 2010. Cheap Vacations, Cheap Flights - Open Travel. - StumbleUpon. Is it a dream or is it for real?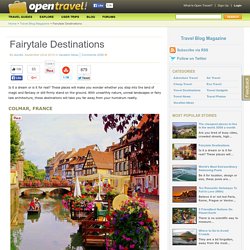 These places will make you wonder whether you step into the land of magic and fantasy or still firmly stand on the ground. With unearthly nature, unreal landscapes or fairy tale architecture, these destinations will take you far away from your humdrum reality. Picturesque Colmar in France, considered the most beautiful city in Europe, looks like it came straight out of a fairy tale. This tiny town in Alsace is famous not only for its magically colourful old town. Colmar, situated along the Alsatian Wine Route, is called the "Capital of Alsatian Wine" - it boasts a sunny microclimate and is the second driest city in France, making it ideal for wine growing.
Time Zone Map - StumbleUpon. 43 Places. Matador Network.
---