Science (education)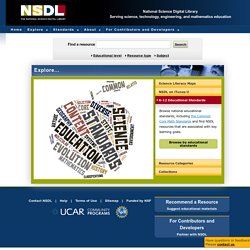 NSDL Science Literacy Maps help teachers connect concepts, standards, and NSDL educational resources by providing a way to see and discover how scientific concepts relate to one another. View the NSDL Science Literacy Maps NSDL provides access to audio, video, and other multimedia resources for science and math education through Apple's iTunes Store. There is no cost to use or download materials from NSDL on iTunes U. View NSDL on iTunes U
Scitable is a free science library and personal learning tool brought to you by Nature Publishing Group, the world's leading publisher of science. Scitable currently concentrates on genetics and cell biology, which include the topics of evolution, gene expression, and the rich complexity of cellular processes shared by living organisms. Scitable also offers resources for the budding scientist, with advice about effective science communication and career paths.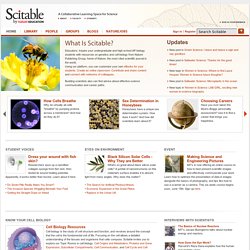 Science.gov searches over 60 databases and over 2200 selected websites from 15 federal agencies, offering 200 million pages of authoritative U.S. government science information including research and development results. Science.gov is governed by the interagency Science.gov Alliance Test your knowledge of science trivia and take the Science.gov Trivia Challenge Department of Agriculture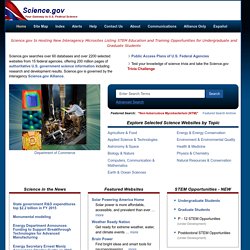 Hello everyone! This month I've various mathematics full courses from Harvard on Abstract Algebra and Sets, Counting, and Probability. And then I've a lecture on Kurt Godel, a lecture on John Nash, and visualizations of hypercomplex iterations.