Food
Page non trouvée — Santé Nature Innovation
L'arthrose vaincue ?! Cher lecteur, Un des plus graves problèmes de la médecine actuelle est que, par manque de temps, de formation, mais aussi pour des raisons légales, les médecins conventionnels ont tendance à ne PAS proposer à leurs patients des solutions naturelles, qui offrent pourtant de grands espoirs face aux douleurs et aux maladies. Si vous avez de , par exemple, votre médecin vous prescrit sans doute des anti-inflammatoires non stéroïdiens (aspirine, diclofénac, ibuprofène...).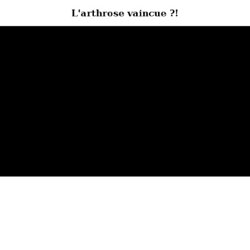 Equilibre alimentaire et végétarisme
Sustainable Seafood Guide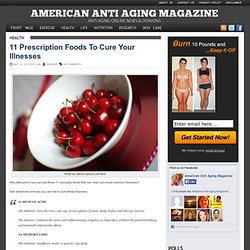 Why take pills if you can eat these 11 everyday foods that can help cure most common illnesses? #1 MUSCLE ACHE The Solution: Tart cherries—one cup, or two glasses of juice, daily, before and during exercise The Science: Contains the same anti-inflammatory enzymes as ibuprofen, without the potential kidney and stomach-related side effects. #2 MEMORY LOSS The Solution: Sunflower seeds—a quarter cup daily The Science: These vitamin E-loaded seeds will protect the neurons in your brain from oxidative stress, which means you keep your memory longer. Discover the secret memory boosting foods that will increase your brain power, which can make your life easier in any situation. #3 WEAR MUSCLES The Solution: Apples—one daily The Science: Leave the peel on—it's full of ursolic acid, which fuels the production of insulin-like growth factor-1 (IGF1) and insulin, two hormones important in building muscle.
Le gras, et surtout les oméga-3, font beaucoup parler d'eux. Et pour cause. Manquons-nous de gras ou en mangeons-nous trop ? Sont-ils bons ou mauvais ?
OMEGA-3 et 6 - LES MEILLEURES SOURCES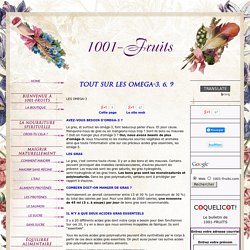 Urban food production is an area which has been too frequently overlooked by development planners, considering global urbanization and the surprisingly large amount of food already produced in cities. Beyond the sites traditionally used by urban gardeners, there is considerable potential to involve millions of urban families, who may not at first thought seem to have a location to garden. This untapped potential is found where there is plenty of sunshine but either no soil or the soil does not lend itself to cultivation. ECHO and others have developed several "above-ground" techniques suited for such sites. Where might sites for these above-ground gardens be found? For starters, in many cities there are countless hectares of sturdy, flat cement rooftops and many more hectares of tin roofs on insubstantial shanties.
ECHO - A to Z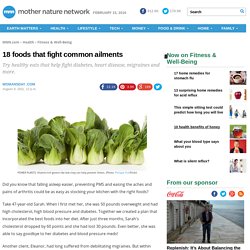 Did you know that falling asleep easier, preventing PMS and easing the aches and pains of arthritis could be as easy as stocking your kitchen with the right foods? Take 47-year-old Sarah. When I first met her, she was 50 pounds overweight and had high cholesterol, high blood pressure and diabetes. Together we created a plan that incorporated the best foods into her diet.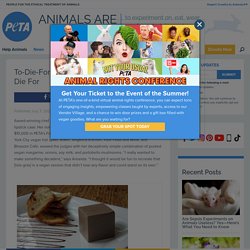 Award-winning chef Amanda Cohen can add another notch to her ( cruelty-free) lipstick case: Her not-so-sinfully delicious Mushroom Mousse has won the top prize of $10,000 in PETA's Fine Faux Foie Gras Challenge. Cohen, who is a veteran of New York City vegan hot spots TeaNY, Angelica Kitchen, Pure Food and Wine, and Blossom Café, wowed the judges with her deceptively simple combination of puréed vegan margarine, onions, soy milk, portobello mushrooms, and truffle oil. "I really wanted to make something decadent," says Amanda. "I thought it would be fun to recreate that [foie gras] in a vegan version that didn't lose any flavor and could stand on its own." Yes, I think you could say that it stands on its own.
To-Die-For Foie Gras That Nobody Had to Die For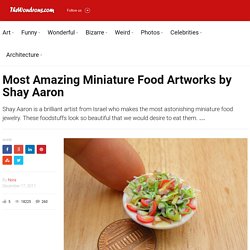 By Nora , on December 17, 2011 Shay Aaron is a brilliant artist from Israel who makes the most astonishing miniature food jewelry. These foodstuffs look so beautiful that we would desire to eat them.
ABC du potager, trucs et conseils
On décide souvent à la hâte, sous l'emprise de la fièvre du printemps, quelles seront les dimensions de son jardin. C'est un moment mal choisi! :-) C'est un peu comme aller faire l'épicerie lorsqu'on est affamé... la nature humaine nous pousse à acheter plus de nourriture que l'on ne le voudrait et, parallèlement, à planter un jardin trop grand pour nos besoins. Par exemple: Vous mangez à peu près 3 concombres par semaine, alors vous n'avez donc pas besoin de plus de 2 plants!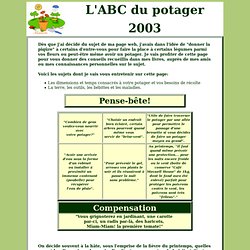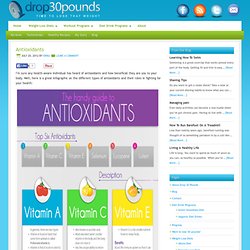 Lose Weight Without Even Dieting Anyone who is anyone loses weight by dieting, right? Wrong.
Antioxidant Guide | MonaVie Answers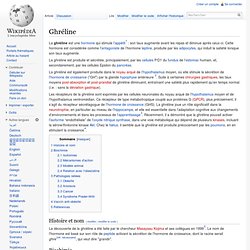 Un article de Wikipédia, l'encyclopédie libre. La ghréline est une hormone qui stimule l' appétit [ 1 ] ; son taux augmente avant les repas et diminue après ceux-ci. Cette hormone est considérée comme l' antagoniste de l'hormone leptine , produite par les adipocytes , qui induit la satiété lorsque son taux augmente. La ghréline est produite et sécrétée, principalement, par les cellules P/D1 du fundus de l' estomac humain, et, secondairement, par les cellules Epsilon du pancréas . La ghréline est également produite dans le noyau arqué de l' hypothalamus moyen, où elle stimule la sécrétion de l' hormone de croissance ("GH") par la glande hypophyse antérieure [ 2 ] . Suite à certaines chirurgies gastriques , les taux moyens post-absorption et post-prandial de ghréline diminuent, entraînant une satiété plus rapidement qu'en temps normal (i.e. : sans la déviation gastrique ).
Ghréline
The World's Healthiest Foods 127 foods that can serve as the basis of your Healthiest Way of Eating. Links to the articles about these foods can be found below. Of course, there are many other nutritious foods other than those that we have included on our list that we feel are wonderful, health-promoting foods; if there are other whole foods - such as fruits, vegetables, nuts/seeds, whole grains, etc - that you like, by all means enjoy them. Just because a food is not on our list doesn't mean that we don't think that it can be included in a diet geared towards the Healthiest Way of Eating as long as it is a whole, natural, nutrient-rich food. To find out why some of your favorite nutritious foods are not included in our list, read The Criteria Used to Select the World's Healthiest Foods.
unnamed pearl
Colorants : Servent à donner une couleur dite naturelle aux aliments; certains sont toxiques et surtout déclenchent des réactions allergiques ou d'intolérance. Conservateurs : Substances qui empêchent les aliments de moisir et de fermenter. Ils empêchent les micro-organismes présents dans les aliments de se développer. Antioxydants ou Antioxygènes : Empêchent l'oxydation des aliments et toutes les modifications organiques qui découlent de cette oxydation. Émulsifiants, Stabilisants, Épaississants et Gélifiants : Ce sont des agents de texture que l'on retrouve sur l'emballage des produits alimentaires. Ils donnent le volume, la tenue ou le moelleux aux produits.
Home Email The information on this site is for educational purposes only. It is not intended to diagnose, treat or cure any diseases or illnesses. The statements on this website have not been evaluated by the Food and Drug Administration. If you have a medical condition, consult your naturopathic physician. Consult your naturopathic physician or other qualified health care professional before making changes in diet or lifestyle.
Les Minéraux : Les aliments riches en PHOSPHORE
EQUILIBRE ACIDO BASIQUE
À partir de Février 2013 : NOUVELLE URL : http://www.dynavie.com/PAGES_PRO/SANTE/Equilibre_Acido_Basique.html Cette page sera fermée fin Avril 2013 BIBLIOGRAPHIE : " L'Équilibre Acido-Basique " de Christopher VASEY aux Éditions Jouvence à Genève. A près avoir découvert en grande partie la composition énergétique des principaux fruits et légumes, je vais essayer maintenant de résumer le merveilleux livre de Christopher Vasey .