Ipads in education
iPad Resources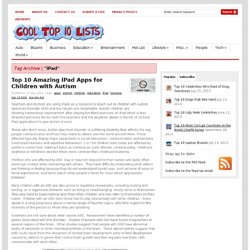 Teachers and doctors are using iPads as a resource to reach out to children with Autism Spectrum Disorder (ASD and the results are remarkable. Autistic children are showing tremendous improvement after playing fun-filled exercises on iPad which is less stressful and more fun for both the teachers and the students.
IPad
Take a moment to think about how you learned to write. What steps did you go through? What was your process?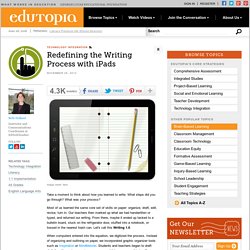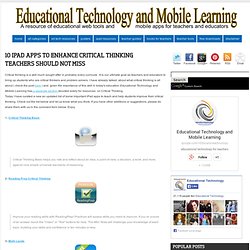 10 iPad Apps to Enhance Critical Thinking Teachers should not Miss
Critical thinking is a skill much sought after in probably every curricula . It is our ultimate goal as teachers and educators to bring up students who are critical thinkers and problem solvers.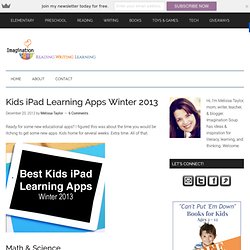 Posted by Melissa Taylor on 20 Dec 2012 9 Comments Ready for some new educational apps?
Kids iPad Learning Apps Winter 2013 ÂÂ
Email Share
20 Apps (Games) for Play-based Learning - Getting Smart by Guest Author - EdTech, ipaded, serious games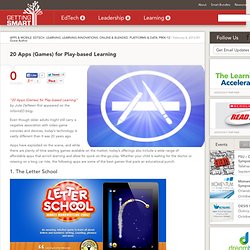 The following post is written by Greg Kulowiec of EdTechTeacher .
Internet Catalogue
iPad App Directory 2012-2013 - Google Docs
iPad has made such a radical change in education with more and more school districts adopting it as a learning tool inside the classroom. has been helping teachers all along the way with reviews and tutorials on how to get started using iPad in education. We have reviewed more than 500 apps and we are planning to do more reviews this year.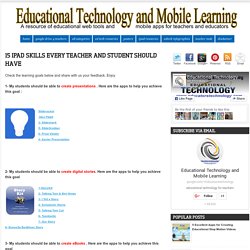 The Best Education Apps (iOS)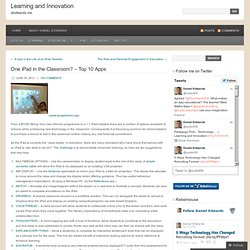 ( www.langwitches.org )
The Mentoring Leadership and Resource Network Home Page
Whether you're an educational technology wonder, or a little slower on the draw, apps for your iPhone and/or iPad can make your job a lot easier.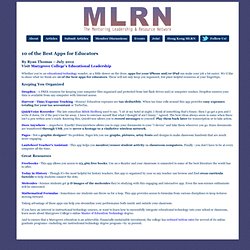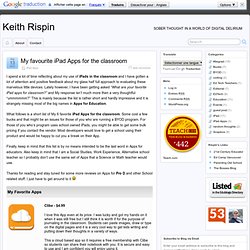 My favourite iPad Apps for the classroom - Keith Rispin » Keith Rispin
I spend a lot of time reflecting about my use of iPads in the classroom and I have gotten a lot of attention and positive feedback about my glass half full approach to evaluating these marvelous little devices.
Added by Jeff Dunn on 2012-08-13
Education Week Teacher: Five Tips for Supporting iPads in the Classroom
Published Online: November 7, 2012 By Jennie Magiera
A Principal's Perspective: Preparing to Distribute Student iPads?
Hi,
5 Things Not To Do During an iPad Rollout
1-to-1 Programs | Feature
Flickr: Lexie Flickinger By Matt Levinson As schools get ready to deploy iPads this year, each one is scrambling to figure out how to develop an efficient and effective system that works.
How to Roll Out a 1:1 iPad Program
Transformative iPad Use in Early Elementary School
iPads for Learning - Getting Started
Live Report from the first iPad Summit
iPad - Keith Rispin » Keith Rispin