Visualization
Think you know PowerPoint? Think again. You haven't seen the real power of a presentation until you've taken a look at the winners of SlideShare's annual "World's Best Presentation" contest. SlideShare is a San Francisco-based company that operates a popular Web site used by business professionals and graphic designers to share ideas by uploading presentations. The winners of the 2009 competition exemplify the best techniques of presentation design.
The World's Best Presentations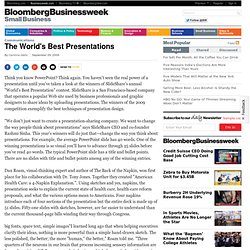 Healthcare Napkins All
SlideShare Inc. operates an Internet community for sharing presentations. It enables professionals, educationists, businesses, non profits, and governments to upload documents, podcasts, Webinars, PDFs, professional videos, Webmeetings to SlideShare to share ideas, conduct research, connect with others, and generate leads for their businesses. The company allows users to upload and share on blogs, Twitter, Facebook, or LinkedIn. SlideShare Inc. was founded in 2006 and is based in San Francisco, California with an office in New Delhi, India.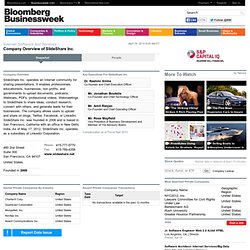 SlideShare, Inc.: Private Company Information - BusinessWeek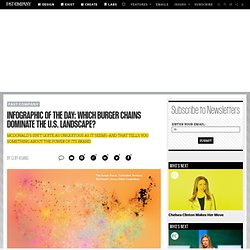 Infographic of the Day: Which Burger Chains Dominate the U.S. La
America is littered with fast food restaurants. But which ones dominate in each region? You might be surprised.
Graffiti