Recipies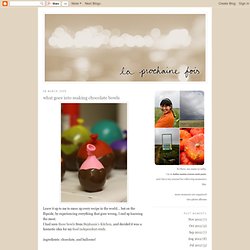 Leave it up to me to mess up every recipe in the world... but on the flipside, by experiencing everything that goes wrong, I end up learning the most.I had seen these bowls from Stephanie's Kitchen, and decided it was a fantastic idea for my food independent study. ingredients: chocolate, and balloons! first, a giant bar of chocolate all the way from taiwan!
I'm back with another brain power recipe! And yes, it's was inspired by my brain power smoothie. Ok ok, actually I had leftover ingredients and needed to make lunch. :) But lo and behold, all of the smoothie ingredients translated perfectly into a quick and easy salad, especially when paired with some brain-healthy spinach and smoked salmon and walnuts. Yum, yum, and yum. Although I accidentally forgot to add the walnuts into the salad for the photo — oops!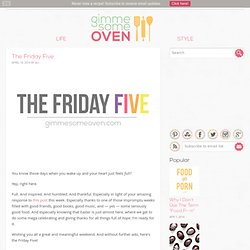 Welcome to our Thai recipes section. Thai cuisine is adaptable, innovative and dynamic. The best Thai cooking uses the freshest ingredients available to create the unique Thai taste.