Internet
"OMG WWII on FACEBOOK!" by Matthew Leeb on CollegeHumor - StumbleUpon. The End. Daily Design. Simple Ideas That Are Borderline Genius Part 8. 201011191019.jpg (JPEG Image, 442x700 pixels)
Flickr Related Tag Browser. Phraseup* Spezify. Solutions for ???ed. 2224_8e49_480.jpeg (JPEG Image, 480x384 pixels)
Map of the World Drawn Entirely Using Facebook Connections. The above map of the world, drawn by Facebook data structuring intern Paul Butler using connections between 10 million Facebook friends (full-size link), is interesting enough in itself until you realize that all of the country borders are entirely drawn using Facebook friend connections too.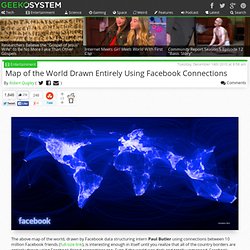 Even if the world was dark and totally unmapped, Facebook could produce a remarkably good approximation of most of its continents' boundaries, and even the borders of some countries. It still took some clever math. Butler explains how he did it: I defined weights for each pair of cities as a function of the Euclidean distance between them and the number of friends between them. Truth.user.icons. Home Truths. 10 Truths Black And Hispanic People Know, But White People Won't Admit: 1.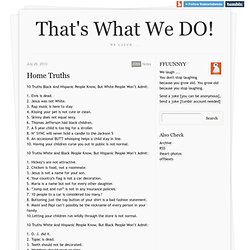 Elvis is dead. 2. English language did you knows.
---