Desserts
I baked birthday cupcakes for me son, t' little guy be into everythin' pirate. What would be better than pirate cupcakes t' celebrate? It aye beats walkin' t' plank!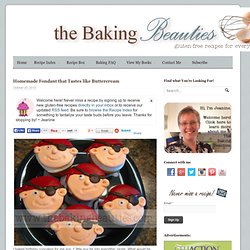 Homemade Fondant that Tastes like Buttercream | The Baking Beauties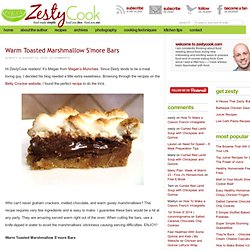 Hi ZestyCook readers! It's Megan from Megan's Munchies . Since Zesty tends to be a meat loving guy, I decided his blog needed a little extra sweetness. Browsing through the recipes on the Betty Crocker website , I found the perfect recipe to do the trick. Who can't resist graham crackers, melted chocolate, and warm gooey marshmallows? This recipe requires very few ingredients and is easy to make.
Warm Toasted Marshmallow S'more Bars
I'm sorry. I know it's Monday morning and you probably came here for some pretty pictures of food that you could glance at, and then move on with your day… and here I go thrusting warm, soft cinnamon sugar bread in your face. It's not fair. I know it's not fair. I know that now you're craving cinnamon rolls, and cream cheese frosting and chili fries and hot dogs. I am too… and I already ate half of this warm bread.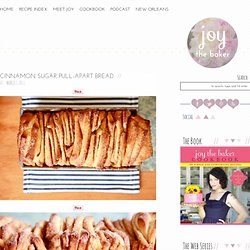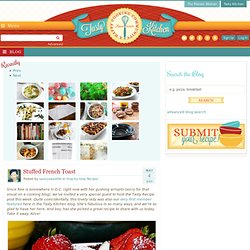 Since Ree is somewhere in D.C. right now with her gushing armpits (sorry for that visual on a cooking blog), we've invited a very special guest to host the Tasty Recipe post this week. Quite coincidentally, this lovely lady was also our very first member featured here in the Tasty Kitchen blog. She's fabulous in so many ways, and we're so glad to have her here.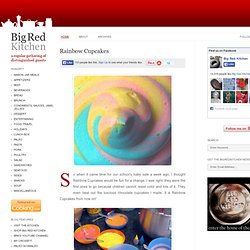 S o when it came time for our school's bake sale a week ago, I thought Rainbow Cupcakes would be fun for a change. I was right, they were the first ones to go because children cannot resist color and lots of it. They even beat out the luscious chocolate cupcakes I made.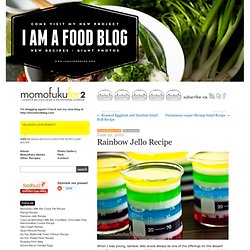 June 22, 2010 When I was young, rainbow Jello would always be one of the offerings on the dessert table. I used to peel the layers of Jello apart and eat them one by one, my favourite being cherry. I have a lot of fond memories of rainbow Jello, but like most things from my childhood, rainbow Jello slowly disappeared without much fanfare. I don't eat Jello much, but when I do, I prefer eating rainbows.