Photography
Indian Ocean Maldives "The sunny side of life" is a catchphrase used to attract tourists to the Maldive Islands. Well it certainly looks heavenly from the ISS. Time to order a large drink, you know, one with a lot of fruit and a little umbrella, then stretch out on a hammock and just enjoy life, watching what I can only imagine a marvelous sunset.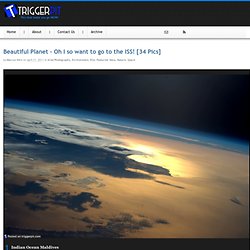 Amazing-Pencil-Vs-Camera
By Tabi , on June 26, 2010 This wonderful work has done by a very talented Belgian painter, illustrator, portraitist, caricaturist and photographer Ben Heine . This creative artist was born in Abidjan, Ivory Coast.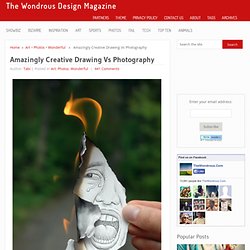 00012.jpg (JPEG Image, 627x472 pixels)
Photo Blog
Morrison Hotel Gallery