Web
PSD
Gurkees Rope Sandals Central: Gurkee's Wholesale Dealers
Since posting my 2005 traffic figures recently, I've received many questions about how I was able to start this web site from scratch and build its traffic to over 700,000 visitors per month (Jan 2006 projection) in about 15 months – without spending any money on marketing or promotion. Building a high-traffic web site was my intention from the very beginning, so I don't think this result was accidental. My traffic-building strategy isn't based on tricks or techniques that will go out of style. It's mainly about providing genuine value and letting word of mouth do the rest. Sadly, this makes me something of a contrarian today, since I happen to disagree with much of what I've seen written about traffic-building elsewhere. I do virtually no marketing for this site at all.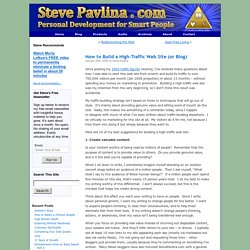 How to Build a High-Traffic Web Site (or Blog)
Luxury Leather Briefcases, Leather Luggage & Italian Handbags for Women and Men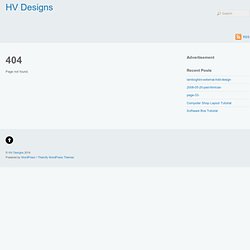 40 Free PSD Files
By using our site, you consent to this privacy policy: This website allows third-party advertising companies for the purpose of reporting website traffic, statistics, advertisements, "click-throughs" and/or other activities to use Cookies and /or Web Beacons and other monitoring technologies to serve ads and to compile anonymous statistics about you when you visit this website. Cookies are small text files stored on your local internet browser cache. A Web Beacon is an often-transparent graphic image, usually no larger than 1 pixel x 1 pixel that is placed on a Web site.
Tags:Business Signature - WiseStamp Email Goodies | WiseStamp Email Goodies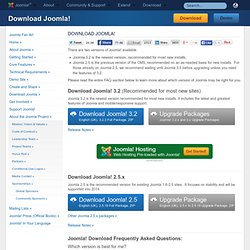 Download Joomla
Download Joomla There are two versions of Joomla! available.
Live Online Website Builder, Free Trial Website.
Icon Search Engine | Iconfinder
24 Really Cool Photoshop Actions To Enhance Photography Photoshop actions are the best — they save time and make you more productive during post-processing. They can be used to speed up repetitive tasks, make quick work of time consuming edits, and give you a little creative inspiration. So here are 24 Really Cool Photoshop Actions To Enhance Your Photography 110 Free PSD Web Design Elements
presentation tool based on the power of CSS3 transforms and transitions in modern browsers | by Bartek Szopka @bartaz
Aren't you just bored with all those slides-based presentations? Don't you think that presentations given in modern browsers shouldn't copy the limits of 'classic' slide decks? Would you like to impress your audience with stunning visualization of your talk?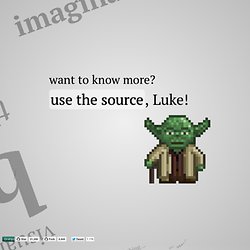 post written by: Marc Email In various ways, these 30 books convey some of the philosophy of how Angel and I live our lives.