Review Sites
Reviews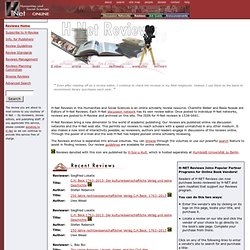 " I find the book reviews that are completed for H-Net far above those that are published in journals. They are more analytically insightful and have a genuine honesty about their usefulness in the classroom. " " The reviews have been an excellent resource for me, in research as well as in teaching. With respect to teaching, due to the online availability of reviews, it's easy to incorporate discussions of recently published literature or recent films in class. " " Reviews and queries about syllabi and course design have been most helpful -- like a constant conference round-table that keeps you connected to the field. Especially important these days when travel budgets are an endangered species. " " The purchase of (English) academic books for our department now relies entirely on the reviews published at H-Net. " " It is really useful to know through reviews about all the research and the areas people are exploring.
A Conversation with the 2014 YALSA Excellence in Nonfiction Finalists By SLJ on January 3, 2014 Leave a Comment Wednesday, January 15th, 2014, 1:00PM – 2:00 PM ET We are very excited to invite you to join us for a live webcast as we talk with the finalists for the 2014 YALSA Excellence in Nonfiction Award; hear a bit about the research, writing, and design of these marvelous books; and learn about what goes into making the best nonfiction titles accessible and engaging to today's teens. Don't miss out on this exclusive event!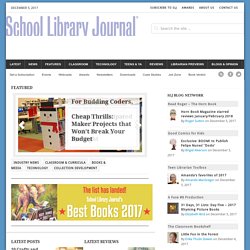 sidekicks -- graphic novel reviews for kids -- part of no flying no tights
ACQWEBs Directory of Book Reviews on the Web
At Leisure with Joyce Saricks: Landing a Whale By Joyce Saricks The time has come to account for the two RA goals I set last January. I said I would listen to Moby-Dick and write about each book I read or listened to in 2013 on Goodreads. I'm declaring victory, but it's been hard-won. I discovered that writing about every book is a daunting task. I've long kept an author-title list of every book I read, and I have fairly extensive notes on most books.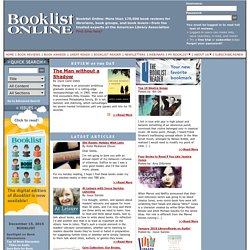 PW has integrated its print and digital subscriptions, offering exciting new benefits to subscribers, who are now entitled to both the print edition and the digital editions of PW (online or via our app). For instructions on how to set up your accout for digital access, click here. For more information, click here. The part of the site you are trying to access is now available to subscribers only.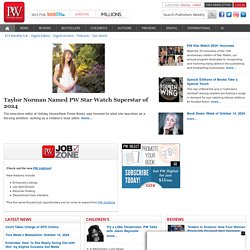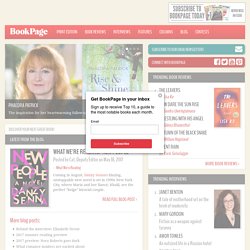 Behind the Book: Short, sweet and completely unforgettable Behind the Book by Paul B. Janeczko and Melissa Sweet > Children's / Children's Picture
Genrefluent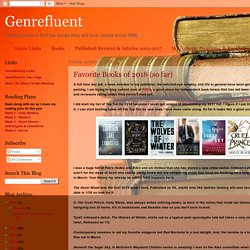 Even though I haven't been posting I've been reading. Since the last post I've finished Steelheart by Brandon Sanderson, The Silent Wife by A. Harrison, Wisp of a Thing by Alex Bledsoe, Brilliance by Marcus Sakey, The Grand Sophy by Georgette Heyer, The Signature of All Things by Elizabeth Gilbert, The Chance by Robyn Carr, With Autumn's Return by Amanda Cabot, The Sentinels of Andersonville, by Tracy Groot, Runner by Patrick Lee, Reality Boy by A.S.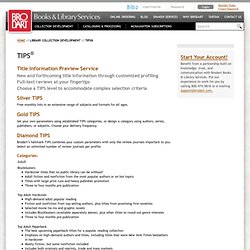 Brodart TIPS
Silver TIPS Free monthly lists in an extensive range of subjects and formats for all ages. Gold TIPS Set your own parameters using established TIPS categories, or design a category using authors, series, publishers, or subjects.
National Union Catalog of Manuscript Collections (NUCMC), Celebrating Fifty Years, 1959-2009, Library of Congress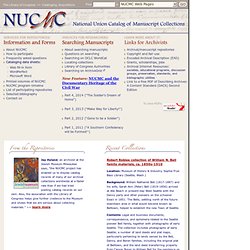 Jay Hyland, an archivist at the Jewish Museum Milwaukee says, "the NUCMC project has enabled us to display catalog records of many of our archival collections worldwide at a faster rate than if we had tried posting catalog records on our own. Also, the association with the Library of Congress helps give further credence to the Museum and shows that we are serious about collecting materials." >> learn more Robert Roblee collection of William N.
Bookmarks Magazine | Comprehensive Book Reviews and Coverage
CHOICE
Current Issue January 2014 Editorial: Let's Talk: Editor and Publisher Mark Cummings invites readers to join the conversation, begun at the Charleston Conference, concerning new Choice products and services for libraries. Outstanding Academic Titles, 2013.