Current Events and Social Studies Tools
If a picture is worth a thousand words, a good animation is worth ten thousand. After reading book after book about the Pacific War and finding only complicated maps with dotted lines and dashed lines crisscrossing the pages, we decided to depict the key naval and land battles using animation technology. USA Weekend Magazine " Get the children excited. Let them start exploring the Civil War sites before you even hit the road. Check out civilwaranimated.com to preview the battlefields, hear a narration and meet the generals." School Library Journal "If, like me, you have a few students and teachers who fancy themselves fill-in-the-blank war buffs, if the Civil War, World War II, and the Revolutionary War are part of your curriculum, you're going to want to share HistoryAnimated .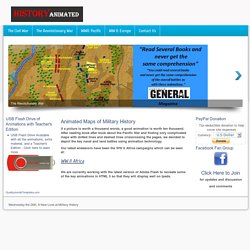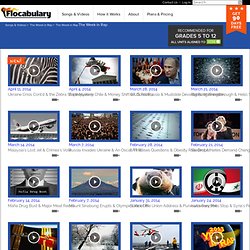 What's The Week in Rap? Each Friday The Week in Rap brings you: A current events music video News summaries Links to full news stories Activities and quizzes to test comprehension
Week in Rap on Vimeo
American President: Resource on the U.S. Presidents
iCue > Welcome!
My Wonderful World -- Give Kids the Power of Global Knowledge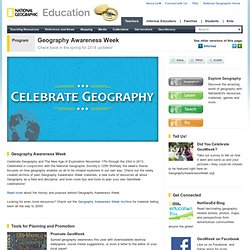 Geography Awareness Week Geography Awareness Week (GAWeek), celebrated every third week of November, is an awareness program focused on highlighting the importance of geo-literacy and geo-education. The 2012 Geography Awareness Week theme explores the idea that we are all are connected to the rest of the world through the decisions we make on a daily basis, including what foods we eat and the things we buy.
NewsTools| msnbc.com
Find a Historic Site