Current Events and Social Studies Tools
History Animated. The Week in Rap. Contact Us | Log In The Week in Rap Recommended forGrades 5 to 12.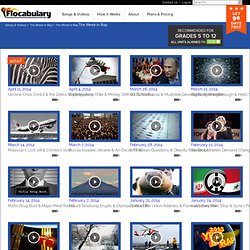 Week in Rap. Resource on the U.S. Presidents. National Museum of American History. Home - Smithsonian's History Explorer. Awesome Stories. - Special Coverage on CNN.com. iCue > Welcome! The Learning Network - The Learning Network Blog.
My Wonderful World -- Give Kids the Power of Global Knowledge. NewsTools| msnbc.com. Find a Historic Site. Good Noows.
---