Current Events and Social Studies Tools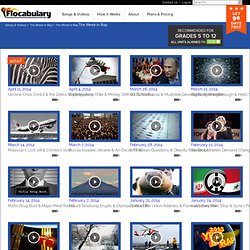 Contact Us | Log In The Week in Rap Recommended forGrades 5 to 12
Week in Rap on Vimeo
American President: Resource on the U.S. Presidents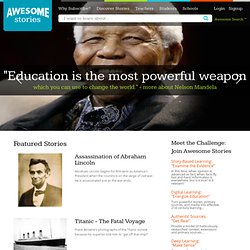 "Young people easily can get mired in the flotsam and jetsam of the Internet. At Awesome Stories, educators and students discover new nonfiction worlds at a safe, accurate website. The stories will lead students on a quest for answers. Teachers will appreciate the lesson plans and activities. The site is aligned with Common Core State Standards.
iCue > Welcome!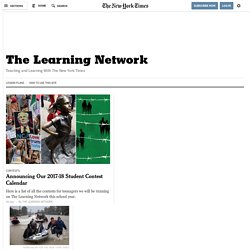 MTVKailyn Lowry, here with her son Isaac, has been on MTV's "16 and Pregnant" and its spinoff "Teen Mom" series. Go to related article » Do TV shows like "16 and Pregnant" and "Teen Mom" glamorize being a teenage mother or present a cautionary tale? Do you think they are more likely to promote or discourage teenage pregnancy? Read more…
My Wonderful World -- Give Kids the Power of Global Knowledge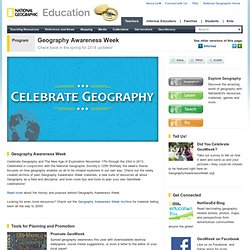 Geography Awareness Week Celebrate Geography and The New Age of Exploration November 17th through the 23rd in 2013. Celebrated in conjunction with the National Geographic Society's 125th Birthday the week's theme focuses on how geography enables us all to be intrepid explorers in our own way.
NewsTools| msnbc.com
Find a Historic Site