Other
The Blogger's Guide to Unleashing a Manifesto (or, How to Attract 7,986 More Visitors to Your Blog in 5 Days)
Last week I launched the manifesto 18 Months, 2 Blogs, Six Figures. I released the guide for free, with no opt-in or anything required.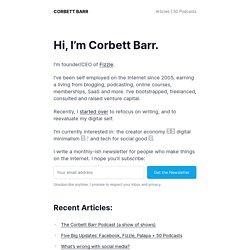 https://s3.amazonaws.com/s3.documentcloud.org/documents/470200/how-to-write-a-book-in-30-days-worksheets.pdf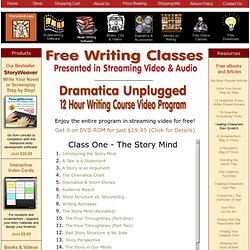 Free Writing Classes in Streaming Video
Class One - The Story Mind 1. Introducing the Story Mind 2.
Free Downloads for Writers - Writing Novels, Books, Screenplays & Screenwriting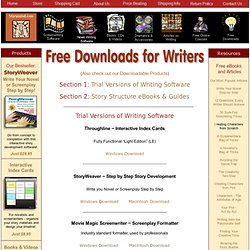 ( Also check out our Downloadable Products ) Trial Versions of Writing Software StoryWeaver ~ Step by Step Story Development ( Product Details ) Write you Novel or Screenplay Step by Step Windows Trial Version Macintosh OSX Trial Version Movie Magic Screenwriter ~ Screenplay Formatter ( Product Details ) Industry standard formatter, used by professionals Windows Trial Version Macintosh OSX Trial Version Dramatica Pro 4 ~ Story Structuring Software ( Product Details ) Analyzes your story's structure, finds holes and inconsistencies and suggests fixes. Window s Trial Version Macintosh OS X Trial Version Between The Lines ~ Screenplay Formatter ( Product Details ) Automatically formats your script while you write.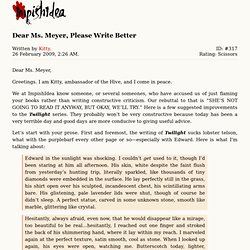 Dear Ms. Meyer, Greetings. I am Kitty, ambassador of the Hive, and I come in peace.
Dear Ms. Meyer, Please Write Better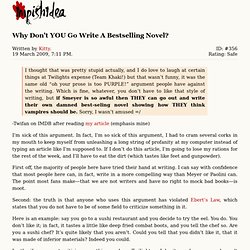 Why Don't YOU Go Write A Bestselling Novel?
I thought that was pretty stupid actually, and I do love to laugh at certain things at Twilights expense (Team Khaki!) but that wasn't funny, it was the same old "oh your prose is too PURPLE !" argument people have against the writing. Which is fine, whatever, you don't have to like that style of writing, but if Smeyer is so awful then THEY can go out and write their own damned best-seling novel showing how THEY think vampires should be. Sorry, I wasn't amused =/ -Twifan on IMDB after reading my article (emphasis mine)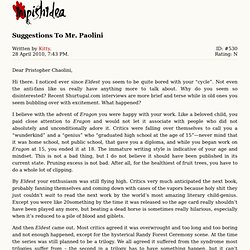 Dear Pristopher Chaolini, Hi there. I noticed ever since Eldest you seem to be quite bored with your "cycle".
Suggestions To Mr. Paolini
Quotes
Myth & Moor: Writing in blood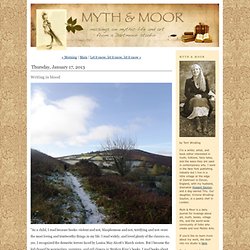 "As a child, I read because books–violent and not, blasphemous and not, terrifying and not–were the most loving and trustworthy things in my life. I read widely, and loved plenty of the classics so, yes, I recognized the domestic terrors faced by Louisa May Alcott's March sisters. But I became the kid chased by werewolves, vampires, and evil clowns in Stephen King's books.
mchkez1ciJ1rqhj8xo1_500.jpg (500×333)
The Office of Letters and Light Blog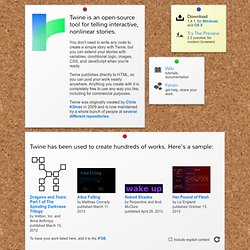 Create your own interactive stories with Twine, the same tool used to produce the stories on this Web site. Think Visually Twine lets you organize your story graphically with a map that you can re-arrange as you work. Links automatically appear on the map as you add them to your passages, and passages with broken links are apparent at a glance. As you write, focus on your text with a fullscreen editing mode like Dark Room . Rapidly switch between a published version of your story and the editable one as you work. Free As In Free Stories you create with Twine can be used however you'd like.
29-Mar-2013 Stories by Writing faculty Gary Shteyngart and writer Etgar Keret will be read at Symphony Space for Selected Shorts on April 17, at 7:30 PM. Strange situations, kooky misunderstandings, the world turned around and upside down and just the way it is. Stay tuned for some hilarity when these friends and fellow comic writers team up.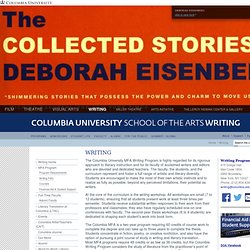 Writing | Columbia University School of the Arts
You've decided you want to improve your handwriting and you're probably hoping a fountain pen will do the trick -- maybe a friend told you it would. Maybe you're just adventurous and you want to try your hand at calligraphy (or you might, once your handwriting improves). Good for you! A fountain pen may make your writing look a bit better, but if your writing looks as if frenzied chickens got loose on the page, chances are this won't be enough. Most likely, you'll need to retrain your arm and hand.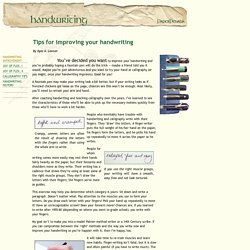 Last Name Generator - The Random Surname Generator!
Jump down to the Generator Thinking of surnames can be a tedious task, whether the last name is for a character in a fictional book, game or for an alias. I am guessing you are here because you are an author and have found it difficult to think of a good surname.
Write or Die is a web application that encourages writing by punishing the tendency to avoid writing. Start typing in the box. As long as you keep typing, you're fine, but once you stop typing, you have a grace period of a certain number of seconds and then there are consequences. Many people find themselves unable to write consistently. I believe that this is because their reason to write is intangible.
Write or Die by Dr Wicked | Putting the 'Prod' in Productivity
letters to crushes: #57660
Ernest Hemingway once said "All American literature comes from one book by Mark Twain called Huckleberry Finn. There was nothing before. There has been nothing as good since."
Image from Flickr by Lazurite This is not particularly relevant to the post, but I'm getting an awful lot of comments telling me, often a little snarkily, "it's 'THAT' not 'WHICH'". The "don't use which for restrictive clauses" rule comes (as far as I can tell) from Strunk and White.