Business
Www.regencycenters.com/uploads/000177-sdr.pdf. Howell Mill Village | Atlanta Retail Space for Rent and Restaurant Space for Lease. Tap to Zoom Available Spaces Current Retailers Howell Mill Village - 98,165 SF.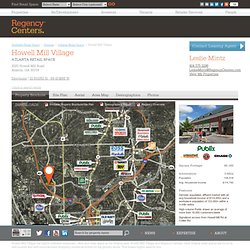 The Surprising Truth About What Motivates Us. Bootstrapping a Startup. Bootstrapping a Startup. 10 Essential Cloud Apps For SMBs -- InformationWeek. Online tools let you get going fast and pay as you go, two factors that appeal especially to SMBs.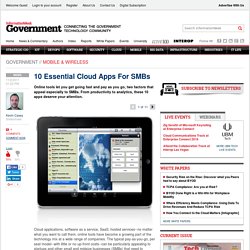 From productivity to analytics, these 10 apps deserve your attention. 1 of 11 Cloud applications, software as a service, SaaS, hosted services--no matter what you want to call them, online tools have become a growing part of the technology mix at a wide range of companies. The typical pay-as-you-go, per seat model--with little or no up-front costs--can be particularly appealing to startups and other small and midsize businesses (SMBs) that need to acquire productive, scalable applications without crippling their budgets. Yes! 50 Scientifically Proven Ways to Be Persuasive & alex.moskalyuk - StumbleUpon. Noah Goldstein's, Steve Martin's (no, not that Steve Martin's) and Robert Cialdini's Yes!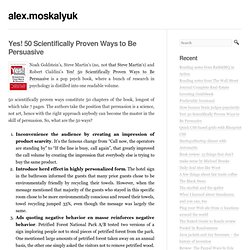 50 Scientifically Proven Ways to Be Persuasive is a pop psych book, where a bunch of research in psychology is distilled into one readable volume. 50 scientifically proven ways constitute 50 chapters of the book, longest of which take 7 pages. Perform Everyday Tasks for Free | CatchFree - StumbleUpon. Elsies Thrift Tips. My sister, Emma, and I started thrifting together when I got my drivers license in high school.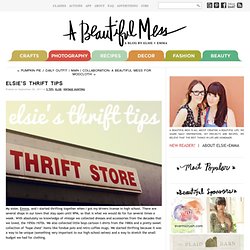 There are several shops in our town that stay open until 9PM, so that is what we would do for fun several times a week. With absolutely no knowledge of vintage we collected dresses and accessories from the decades that we loved, the 1950s-1970s. We also collected little boys cartoon t-shirts from the 1980s and a pretty sweet collection of "hope chest" items like fondue pots and retro coffee mugs. We started thrifting because it was a way to be unique (something very important to our high-school-selves) and a way to stretch the small budget we had for clothing.
Fast forward ten years and we still love thrifting. 20 creative guerilla marketing campaigns - StumbleUpon. We are so overwhelmed with advertising everywhere that it becomes hard for creative agencies to make ads that stand out.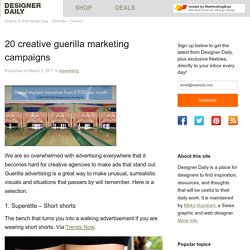 Guerilla advertising is a great way to make unusual, surrealistic visuals and situations that passers by will remember. Here is a selection. 1. Superette – Short shorts. 10 Ways To Promote Your Business With $5 | Articles. Do you want to give your business a boost but you don't want to spend a lot of money?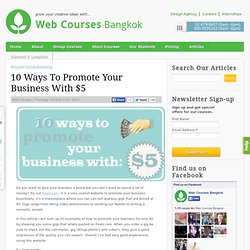 Try out Fiverr.com. It is a very usefull website to promote your business. Essentially, it's a marketplace where you can can sell and buy gigs that are priced at $5. Ads of the World™ | Creative Advertising Archive &Community. The Rise and Fall of Advertising Media. AgencyNet 2.0. CSS Cheat Sheet - StumbleUpon. Nice and Free CSS Templates - StumbleUpon. Most creative and interesting advertisements for 2011. It is always said that first impression is the best impression so to grab public attention towards their products the agencies and the large conglomerates stick to the creative advertisements.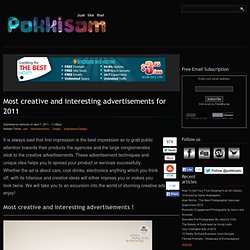 These advertisement techniques and unique idea helps you to spread your product or services successfully. Whether the ad is about cars, cool drinks, electronics anything which you think off; with its hilarious and creative ideas will either impress you or makes you look twice. We will take you to an excursion into the world of stunning creative ads enjoy! About the author. The Sneaky Psychology Of Advertising.
Sales & Marketing | Both Sides of the Table - StumbleUpon. I'm going to increase my writing about sales & marketing in the near future.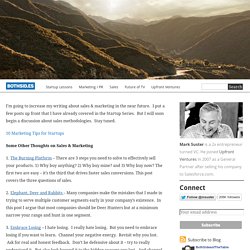 I put a few posts up front that I have already covered in the Startup Series. But I will soon begin a discussion about sales methodologies. Explore more. Web pages, photos, and videos | StumbleUpon.com.
---