Gaming and Education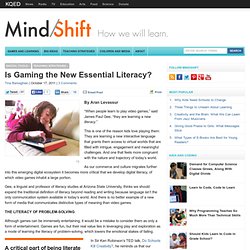 Is Gaming the New Essential Literacy?
Digital Tools Teaching Strategies By Aran Levassur "When people learn to play video games," said James Paul Gee, "they are learning a new literacy." This is one of the reason kids love playing them: They are learning a new interactive language that grants them access to virtual worlds that are filled with intrigue, engagement and meaningful challenges. And one that feels more congruent with the nature and trajectory of today's world.
Gaming in Education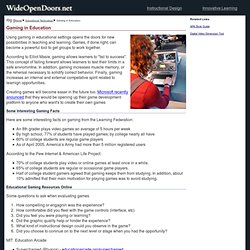 rbg gHome Educational Technology Gaming in Education
NEURO SCIENCES Find out more about our nervous system in 18 animated stops. Have a look! or watch the documentary The Mystery of Memory which provides a unique insight into the secrets of the brain's astounding ability to record and recall information, and includes interviews with some of today's most prominent scientists, such as Eric Kandel, 2000 Nobel Laureate in Physiology or Medicine. Watch "The Mystery of Memory"