Prepper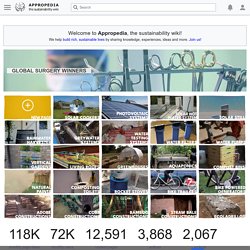 The chief medicinal property of horsetail is its high silica content. The best dietary source of silica is whole grains-meaning much of our dietary silica is lost in the refining process. In addition to silica, horsetail contains large amounts of potassium as well as aconitic acid, equiaitinee, starch and many fatty acids. Horsetail is often used for mending broken bones.
When I was in my 20s, I lived in a small apartment that I called "The Shoebox," because it was essentially a smallish rectangle subdivided into even smaller rooms. Earlier this year, I encountered the idea of shipping container homes, which caused me to flash back to that old apartment. While I was skeptical of container homes at first, over time, I've become intrigued.The article I stumbled across was from the Bangor Daily News, a newspaper for Bangor, Maine. The story is about Trevor Seip and Jennifer Sansosti, and their container home project, dubbed "The Arkhaus Initiative," or just "The Arkhaus."
Shipping container homes: the ultimate in self-reliance?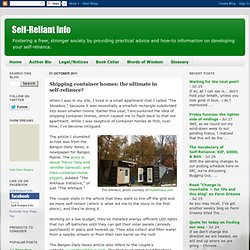 Thanks to Jessica Merritt for this fascinating guide In part 2 – surviving Earthquakes, Floods and Volcanoes. Protect Your Home and Family from an Earthquake More than three million earthquakes both small and large happen each year. On average, that's an earthquake every 11 seconds.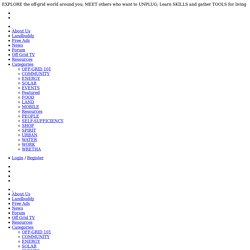 Guns for Sale, Gun Classifieds, Gun Auctions, Shop for Guns at GunsAmerica