Force and Motion
Online Science | Simple Machines. The Ultimate "Twitch" Game There are spare robot parts all over the Museum.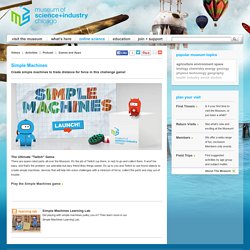 It's the job of Twitch (up there, in red) to go and collect them. It won't be easy, and that's the problem: our adorable-but-lazy friend likes things easier. Faultline: Earthquake History and Science. Force and Motion. As of July 1, 2013 ThinkQuest has been discontinued.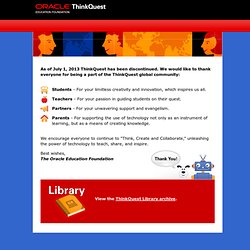 We would like to thank everyone for being a part of the ThinkQuest global community: Students - For your limitless creativity and innovation, which inspires us all. Teachers - For your passion in guiding students on their quest.
---