Tool lists
Working eLearning A-Z List. 25 Sites For Creating Interesting Quote Images. If you've used Pinterest, Facebook, Instagram, or just about any other social network then you've probably seen some interesting quotes presented in the form of a splashy and colorful image.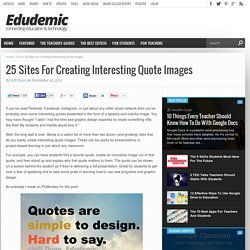 You may have thought "I wish I had the time and graphic design expertise to create something nifty like that! My students and friends would love it." Well, the long wait is over. Below is a useful list of more than two dozen (and growing) sites that let you easily create interesting quote images. 30+ Cool Content Curation Tools for Personal & Professional Use. As the web becomes more and more inundated with blogs, videos, tweets, status updates, news, articles, and countless other forms of content, "information overload" is something we all seem to suffer.
It is becoming more difficult to weed through all the "stuff" out there and pluck out the best, most share-worthy tidbits of information, especially if your topic is niche. Let's face it, Google definitely has its shortcomings when it comes to content curation and the more it tries to cater to all audiences, the less useful it becomes. The Master List of the Collaborative Economy: Rent and Trade Everything. My next Open Research report (see my body of research) will be about the Rise of the Collaborative Economy.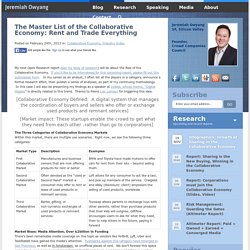 If you'd like to be interviewed for this upcoming report, please fill out this submission form. In my career as an analyst, I often list all the players in a category, announce a formal research effort, then publish a series of analyses, as part of my continuing methodology. In this case I will also be presenting my findings as a speaker at LeWeb, whose theme, "Digital Hippies" is directly related to this trend. 60 Educational Apps in 60 Minutes by Clint Stephens on Prezi. Top 10 Bookmarking Websites for Teachers. One of our basic characteristic as teachers and educators is that of being lifelong learners.We are on a continuous quest for new insights and knowledge because the information hunger is never gratified.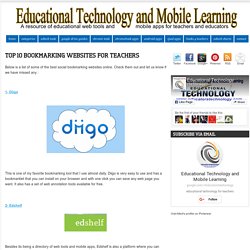 In fact the moment you think you know it all the moment your downfall starts. Thankfully , technology and particularly web2.0 tools have made it way easier for us to stay informed. 15 Free Learning Sites. It can be hard to keep up with the ever-growing list of free educational sites out there, much less distinguish which ones will best meet your needs and help you learn skills you really need without shelling out big bucks.
New sites are always being launched and even those that have been on the scene for a while sometimes don't garner enough attention to make it onto your radar, often getting overshadowed by more high-profile sites. As a result, even those who are in the ed tech loop can miss out on some seriously helpful free learning sites. Here our content partners at Online College highlight just a few of these under-the-radar free learning sites, that run the gamut from providing full degree programs to simple job-skill training tools, offering a little something for every kind of learner. Scitable : Scitable, created by NatureEducation, is an online collaborative space for science learning.
10 Ways To Use Technology To Teach Writing. Both high-tech innovations for learning and the inability of many American schoolchildren to write well have been major talking points in educational circles for quite some time, but oddly enough, one may offer a solution to helping remedy the other.
There are a variety of tech tools and methods out there for teaching writing that can make the process easier and more fun for both teachers and students. While not every high-tech way of teaching writing will work for every class or every student, there's enough variety that there's bound to be something for everyone. Best Tools for SS Teachers. Digital Writing Tools. I have assembled a collection of tools which break the mold of traditional writing and use the power of the digital medium to create multimodal, interactive texts.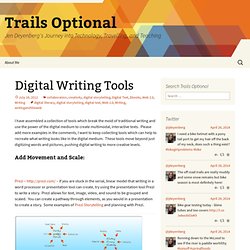 Please add more examples in the comments, I want to keep collecting tools which can help to recreate what writing looks like in the digital medium. These tools move beyond just digitizing words and pictures, pushing digital writing to more creative levels. Add Movement and Scale: Prezi – – if you are stuck in the serial, linear model that writing in a word processor or presentation tool can create, try using the presentation tool Prezi to write a story. 9 Ways Students Can Host Peer Tutoring Sessions Online. During my last year as an undergraduate studying history and political science I got my first taste of teaching by running short tutoring sessions for freshmen who were in U.S.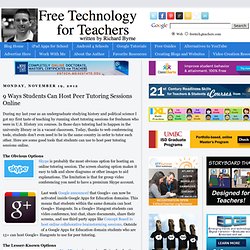 History 101 courses. In those days tutoring had to happen in the university library or in a vacant classroom. Today, thanks to web conferencing tools, students don't even need to be in the same country in order to tutor each other. Here are some good tools that students can use to host peer tutoring sessions online. Technology and Education | Box of Tricks. Latest update 4th June 2013 - These are some of the best free internet resources for education.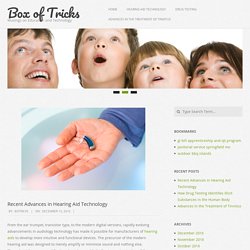 This page is constantly updated; every time I come across a new piece of software or an exciting website, I list it here. This list is not exhaustive in any way. In fact, if you think there is a tool or application for use in education that should be added to this list, please don't hesitate to get in touch and suggest it! Best Websites. If you're looking for the best websites on the web, you've come to the right place. MakeUseOf has been reviewing the best websites and the coolest websites for years now, so we've decided to offer a comprehensive list of which websites we consider to be the best of the best. All of the websites on this page are organized into categories, and we've selected only those we believe to be the best ones - those which will most likely be useful to you.
Storify Alternatives. Eight Free tools for Teachers to Make Awesome Infographics. Information graphics which are the visual representation of data known as infogographics are making rounds online these days. It seems like web users are favouring this form of content format over other forms. Their visually attractive display, the bright and shiny colours they include are what make out of them an appealing means of communication. I personally like them because I find them factually interesting, to the point, and easy on eyes. 60+ educational resources for teaching yourself anything. From its inception, the web has always had appeal as an educational resource. Recognising the potential for remote learning, in 2002, the launch of OpenCourseWare at MIT helped propel the initiative into the spotlight, with many universities following suit and providing quality educational material available through the web.
No longer is there an excuse for anyone with access to the web to say that education is outside of their reach. This collection of links and applications highlights just the tip of the iceberg of educational resources that are available on the web. 25 Free Resources for Learning a Language Online. Jane Hart is the Founder of the Centre for Learning and Performance Technologies, one of the most visited learning sites on the Web.
In her monthly column for eLearn she shares some "gems"—useful or valuable tools, resources, and products she has unearthed for learning and performance improvement/support. In this month's column she focuses on free resources for learning how to speak a foreign language. I learned German at school and actually went on to study it at university. What is the best place to find copyright-free media? If someone is hoping to create a video, movie, website, blog, book, etc., and looking for 'free' content on which to build upon, where would the most exhaustive list of links to such content be found ?
It is my understanding that after a certain number of years, certain works enter the 'public domain'. Not sure exactly what that means. Also – if one would like the opportunity to sell the work they created with these copyright-free or public domain snippets, can they legally do so ? Retooling Research. Pages Tuesday, July 3, 2012 Retooling Research This week I am away on an offline vacation. Tools for the Social Classroom (ages 5-18) Interesting Online Tools That You Probably Don't Know About - 33 Items. The Best Places To Create (And Find) Internet Scavenger Hunts & Webquests. Find and View Panoramic Images. Microsoft Free Teacher Guides A Great Resource for Educators. Top 100 Tools for the Twittering Teacher. Best of the Web - Again. 20 Little-Known Web Resources For Teachers.
101TechToolsv2. 77 Educational Games and Game Builders. Seven Ways to Quickly and Easily Share Files. My Favorite @Livebinders. The Best Web 2.0 Applications For Education In 2011. The Best Teacher Resources For "Foldables" 81 EdTech Resources You May Have Missed–Treasure Chest August 21, 2011. Web 2.0 Directory | Web 2.0 Applications. Best of the web: 19 sites you shouldn't be without. The Best Sites That Show Statistics By Reducing The World & The U.S. To 100 People. The Best Online Virtual "Corkboards" (or "Bulletin Boards") My Top Free Online Tools and Resources for PBL. » 2011 Top 100 Tools List and Presentation finalised Learning in the Social Workplace. Open Source Learning Toolkit | Global English. What's a little-known site you think everyone should know about? : AskReddit.
ClassTools.net: Create interactive flash tools / games for education. Teacher resources: Digital Visuals Galore!
Technology Tools for Reflection - Reflection for Learning. 50 Online Tools to Convert Documents and Media Files | Technically Digital. Interactive media resources. Ultimate Web 2.0 List. » Directory of Learning & Performance Tools C4LPT. Cool Cat Teacher's Favorite Apps, Software, and Sites. 11 Language Arts Resources to Try in 2011. Web20-21stcentury-tools - home. Home. Free Technology for Teachers.
---