Collaborative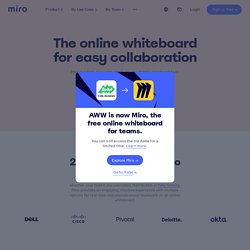 A Web Whiteboard is touch-friendly online whiteboard app that lets you use your computer, tablet or smartphone to easily draw sketches, collaborate with others and share them with the world. Works on all modern browsers, no installation needed. Start drawing Want a whiteboard on your site? You can add A Web Whiteboard to your site for free! Learn more...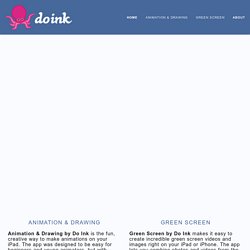 Do Ink is the fun, creative way to make animations on your iPad, iPhone, or iPod Touch. It's easy! Create custom artwork with our vector drawing tools. Choose from among thousands of free reusable art props.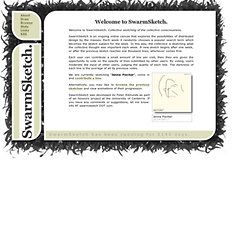 SwarmSketch
Welcome to SwarmSketch: Collective sketching of the collective consciousness. SwarmSketch is an ongoing online canvas that explores the possibilities of distributed design by the masses. Each week it randomly chooses a popular search term which becomes the sketch subject for the week. In this way, the collective is sketching what the collective thought was important each week. A new sketch begins after one week, or after the previous sketch reaches one thousand lines, whichever comes first.
Do you have an idea, a problem or just a cool picture that you quickly want to show a friend? • Anything you paint will show up for all other users in the room in real time. • One click to save a sketch as an image for embedding on forums, blogs, etc. • Runs in all common browsers without plugins or installation. • Free and without registration. • Use google maps as the background for your sketches to show directions or share trips.