Urbanfarming
Projects
It doesn't take a farm to have the heart of a farmer. Now, due to a burgeoning sustainability movement, you don't have to own acreage to fulfill your dream of raising your own food. The new Urban Farm™ magazine, from the editors of Hobby Farms, will walk you down the path to self sustainability. Urban Farm™ magazine's mission is to promote the benefits of self sustainability and to provide the tools with which to do it on any size property. Urban Farm™ reaches out to those in the city and suburbs, those who are inspired by the local-food movement and who want to raise chickens and grow food for themselves, supporting local agriculture and living more sustainably.
URBAN FARM™ Online - Sustainable City Living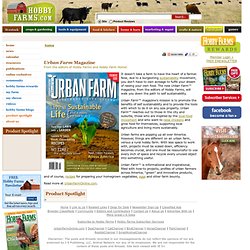 TreeHugger The top ten posts of the week, all lit up with LEDs Keep warm with scarves in comfy tents or tiny apartments. Latest Stories from TreeHugger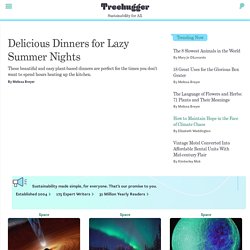 by City Farmer - Canada's Office of Urban AgricultureNow Celebrating Our 36th Year!Established 1978, Vancouver, BC, Canada Prepared by Michael Levenston, Executive Directorcityfarmer@gmail.com On-line on the World Wide Web since October 15, 1994. © Copyright City Farmer 1994-2012 E-mail us at: cityfarmer@gmail.com Mailing Address: City Farmer - Canada's Office of Urban Agriculture Box 74567, Kitsilano RPO, Vancouver, B.C. V6K 4P4 Canada Office Phone: (604) 685-5832 Map showing the location of our garden at 2150 Maple Street.
City Farmer's Urban Agriculture Notes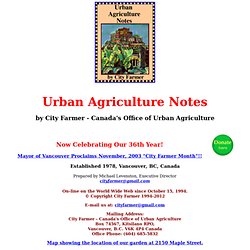 UrbanFarmOnline.com - Sustainable city living at your fingertips