Ilustración
Misato Suzuki
Paula Bonet | Illustration
www.guydenning.org
Ellen Weinstein New York Illustrator and Designer
▓MOLGH▓
news all images on this site are copyright 2009 jason shawn alexander
alberto vazquez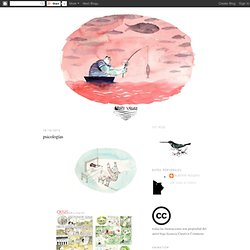 Hola, hace tiempo que no posteo por aquí. Como muchos sabeis "Birdboy" ha ganado el Goya a mejor corto de animación. El corto ha tenido una buena acogida, ha estado preseleccionado a los Oscar, ha competido a selección oficial en festivales como Annecy o Sttutgar, y ha sido seleccionado en 170 festivales nacionales e internacionales, ganando más de 30 premios. Ha sido una excelente experiencia y desde aquí quiero agradecer especialmente a Pedro Rivero, alma de todo esto, co-director y productor del proyecto, así como a Postoma estudio, estupendo estudio de animación.
Polaqia - Inicio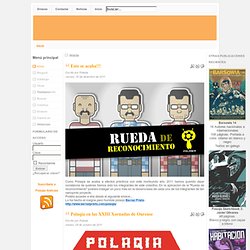 Otras publicaciones recientes Barsowia 1418 Autores nacionales e internacionales108 páginas. Portada a color, interior en blanco y negroTextos en galego
Silke Werzinger Illustration
Las fuentes presentadas en este sitio web son propiedad de sus autores, y son freeware, shareware, demos o dominio público. La licencia mencionada encima del botón de descarga es sólo una indicación. Por favor, mira en los ficheros "Readme" en los zip o comprueba lo que se indica en la web del autor para los detalles, y contacta con él/ella en caso de duda. Si no hay autor/licencia indicados, es porque no tenemos la información, lo que no significa que sea gratis.
Leilani Bustamante
Vania Zouravliov
"Cat Lady" Limited Edition Print I have a timed edition print currently available at 1xRun. This print features the lovely, miss Lauren WK. http://1xrun.com/runs/Cat_Lady Plenilune This summer, my wife, Elizabeth Virginia Levesque, is starting a year of travel in search of educational opportunities and art communities starting in Asheville NC where she'll be studying drawing under a master painter. This is, of course, not a cheap endeavor and in support i'm releasing an affordable art print. Local buyers interested in picking the print up directly will have the shipping fee refunded and can contact me directly for arrangements.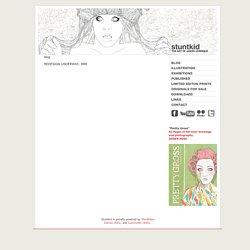 _____ JOAO RUAS - FERAL-KID.COM
Lo mejor de 2011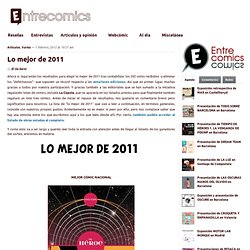 Ahora sí. Aquí están los resultados para elegir lo mejor de 2011 tras contabilizar los 292 votos recibidos -y eliminar los "defectuosos"- que suponen un récord respecto a las anterioresediciones. Así que en primer lugar, muchas gracias a todos por vuestra participación. Y gracias también a las editoriales que se han sumado a la iniciativa regalando lotes de cómics, incluida La Cúpula, que no aparecía en los listados previos pero que finalmente también regalará un lote tres cómics. Antes de iniciar el repaso de resultados, nos gustaría un comentario breve pero significativo para nosotros. La lista de "lo mejor de 2011″ que vais a leer a continuación, en términos generales, coincide con nuestros propios gustos.
Xianaa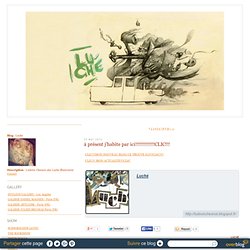 Luché
Le Z Minus n°4 (décembre-janvier 2013, deux mois de diffusion) sera en vente en France métropolitaine, en Belgique, au Luxembourg, au Canada et dans les DOM. Inséré à l'intérieur : la bédé « spécial Mooort », par le Chakipu (12p). ÉDITO : Nicolas de La Casinière
Max-o-matic | Illustration, collage and organized chaos since 2003