Brownies
I've tried lots of brownie recipes: Boxes, scratch, frosted, plain, nuts, chips, fudge … Each of them has something to like, but depending on my mood I might want a change of pace. Not any more. My wife found this recipe, and it's perfect. I'm done looking.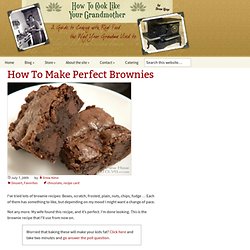 Copycat Steak Burritos I've been in the mood for steak lately so I'm bringing you another steak recipe today! This time it's for copycat steak burritos, inspired by that famous chain of fast Mexican food restaurants called Chipotle. While these burritos don't taste identical to the Chipotle version, they're easy and super scrumptious and will satisfy any burrito craving. Plus you can customize these anyway you want!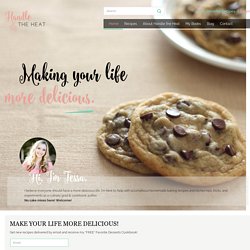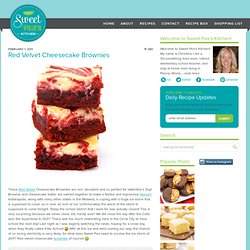 Red Velvet Cheesecake Brownies These Red Velvet Cheesecake Brownies are rich, decadent and so perfect for Valentine's Day! Brownie and cheesecake batter are swirled together to make a festive and impressive dessert. Indianapolis, along with many other states in the Midwest, is coping with a huge ice storm that is supposed to cover us in over an inch of ice.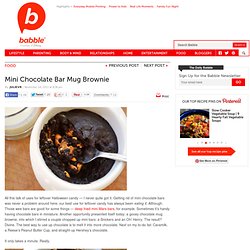 All this talk of uses for leftover Halloween candy — I never quite got it. Getting rid of mini chocolate bars was never a problem around here; our best use for leftover candy has always been eating it. Although. Those wee bars are good for some things — deep fried mini Mars bars, for example. Sometimes it's handy having chocolate bars in miniature.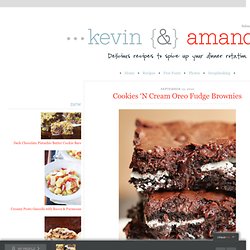 Hellooooo, good lookin'! What a way to start the week! :) Last weekend as we were exploring Blue Ridge, GA, we stopped by this charming little bakery. They had all kinds of delicious looking homemade brownies. Oreo brownies, peanut butter brownies, raspberry cream cheese brownies… *groans* Kevin totally had his eye on the Oreo brownies.