Cool Photos
O59Wo.gif (500×297)
- StumbleUpon
San Francisco: Beautiful Photography by Brandon Doran & Ciel Bleu Media - StumbleUpon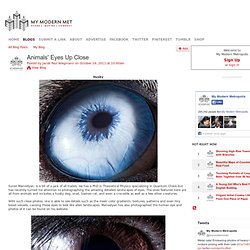 Husky Suren Manvelyan, is a bit of a jack of all trades. He has a PhD in Theoretical Physics specializing in Quantum Chaos but has recently turned his attention to photographing the amazing detailed landscapes of eyes. The ones featured here are all from animals and includes a husky dog, snail, Siames cat, and even a crocodile as well as a few other creatures. With such close photos, one is able to see details such as the irises' color gradients, textures, patterns and even tiny blood vessels, causing these eyes to look like alien landscapes.
Make: Online | PIGS IN SPAAAAAAAACE
Family and friends asked the question when I told them that three longtime travel buddies and I would spend a week of our sixteen-day African vacation exploring one of the continent's newest nations, still mostly undiscovered. The four of us are part of a larger adventure-travel group of old pals who've known each other for fifteen years or more. We plan a yearly trip, and those who can make it do. Over the years, we've climbed Kilimanjaro and trekked in the Annapurnas. We'd traveled to Africa before, but this contingent was ready for a different kind of trip. We didn't want the usual week of game viewing, although we wanted that to be part of our experience.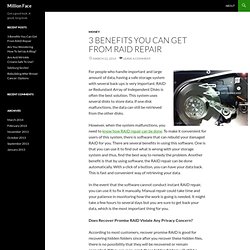 Lookalikes [pics] | MillionFace
National Wildlife Magazine Photo Contest 2009 Honorable Mention, Amateur Division, Landscapes and Plant Life Category It rained for several days during my trip to the Canadian Rockies and I was frustrated about lost photographic opportunities. One afternoon, a break in the weather had me heading out on the highway, hoping for shots of bighorn sheep.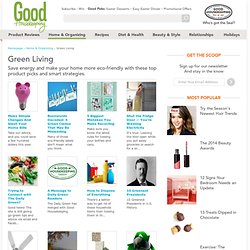 Serious gamers know just how time-consuming gaming is, often making it difficult to do anything besides working (only to buy more games) and playing the games themselves. Even so, gamers usually do still manage to have lives outside of the console; these cakes are some of the amazing creations born as a result. Consoles While most people dedicate their gaming obsessions to the specific games they play, others adore entire consoles. For those who worship at the altar of the original NES, Debbie Does Cakes has made a simply amazing cake complete with some of the system's most classic characters. Of all the console cakes around, this PS3 cake by Pink Cake Box, accessorized with a Blackberry and spilled Pepsi can, might best capture the gaming lifestyle for those truly dedicated few.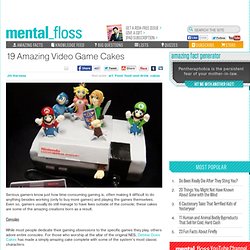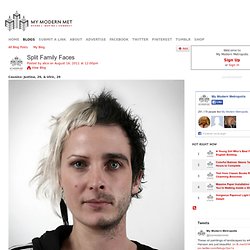 Cousins: Justine, 29, & Ulric, 29 How much do you and your family members really look alike? Quebec, Canada-based graphic designer and photographer Ulric Collette has created a shockingly cool project where he's exploring the genetic similarities between different members of the same family. By splitting their faces in half and then splicing them together, he creates interesting new people that are sometimes quite normal looking and other times far from it. He calls this series Genetic Portraits.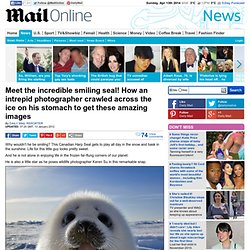 By Daily Mail Reporter Updated: 07:20 GMT, 13 January 2012 Why wouldn't he be smiling? This Canadian Harp Seal gets to play all day in the snow and bask in the sunshine. Life for this little guy looks pretty sweet.
Meet the incredible smiling seal! How an intrepid photographer crawled across the ice on his stomach to get these amazing images | Mail Online - StumbleUpon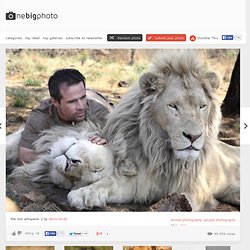 the lion whisperer photo | one big photo - StumbleUpon
Random photo Submit your photo Stumble Thru