Interesting
Baby seal wanders into New Zealand home
Пейзажна фотография - Фотогалерия на Евгени Динев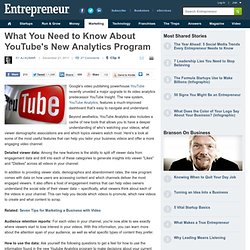 What You Need to Know About YouTube's New Analytics Program | Blog | Daily Dose
Google's video publishing powerhouse YouTube recently unveiled a major upgrade to its video analytics predecessor YouTube Insight. The new system, YouTube Analytics , features a much-improved dashboard that's easy to navigate and understand. Beyond aesthetics, YouTube Analytics also includes a cache of new tools that allows you to have a deeper understanding of who's watching your videos, what viewer demographic associations are and which topics viewers watch most.
See What Attracts People to Your Business's Facebook Page | Blog | Daily Dose
When it comes to the layout and design of a business or branded Facebook page, there isn't much room for imagination. Aside from a customizable profile image, everything on screen carries a standardized look and feel. Heck, even the profile image appears in the same spot for all pages.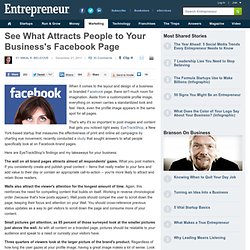 Train Your Mind
The-Holstee-Manifesto.jpg (710×950)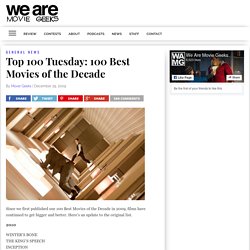 We are leaving Kubrick behind and fast approaching Hyams. If you get that reference, go grab yourself a cookie. It is time for us to reflect back on the decade that was. On January 1st, 2000, Disney released FANTASIA 2000. On Wednesday, December 30th, 2009, THE WHITE RIBBON is set to bow.
Folder icons | Icon Search Engine | 4
There are times when, while lurking the web – or as I like to call it – conducting online research , you may stumble upon deliciously awesome work that makes you stop, pay attention and want more… This happened to me recently when I discovered the fuckin' (yes, so good, it made me curse) stunning collaborative work of Jamie Beck and Kevin Burg .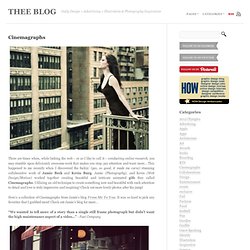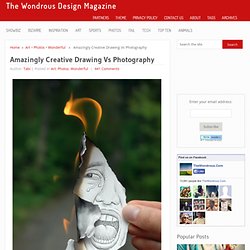 By Tabi , on June 26, 2010 This wonderful work has done by a very talented Belgian painter, illustrator, portraitist, caricaturist and photographer Ben Heine .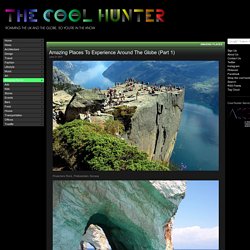 Preachers Rock, Preikestolen, Norway
Madeline Island (Courtesy of Madeline Islands CVB) Looking for the perfect place to get away from it all? We searched the world and turned up 10 dreamy islands unknown to the average U.S. traveler. These little patches of unspoiled paradise, from the Great Lakes to the South China Sea, are relatively affordable and easy to get to. And the idea of getting stranded on any one of them would be, well, absolutely OK with us.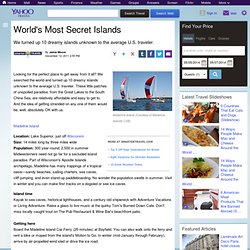 Since 1980s, the art form created by pouring steamed milk into a shot of espresso, or so called latte art , has been widely welcomed within the modern society, which thirsts for elegance and beauty.
Latte Art: 40 Very Delicious Examples - StumbleUpon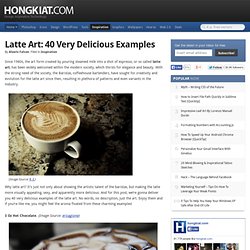 Did You Know Archive & 11 fun facts you probably didn't know - StumbleUpon