Recursos
Stolen Camera Finder - find your photos, find your camera. Colored Vintage Paper: Texture Pack. This free set of 20 vintage/aged paper textures contains textures that are each 3600x3600px in size, high-resolution, and in JPG format.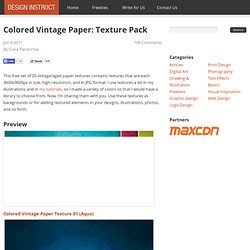 I use textures a lot in my illustrations and in my tutorials, so I made a variety of colors so that I would have a library to choose from. Now, I'm sharing them with you. Block Posters - Create large wall posters from any image for free! 40 Free Fonts Ideal For Retro And Vintage Designs. Vintage and retro style designs can be a beautiful thing.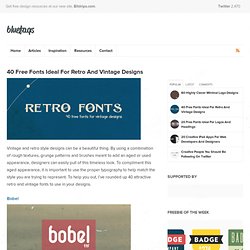 By using a combination of rough textures, grunge patterns and brushes meant to add an aged or used appearance, designers can easily pull of this timeless look. To compliment this aged appearance, it is important to use the proper typography to help match the style you are trying to represent. 105 People Photo Manipulation Works You Will Really Marvel. Oh, I am really marveling those photo manipulation works with people and countless amazing, colorful effects!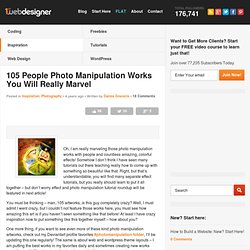 Somehow I don't think I have seen many tutorials out there teaching really how to come up with something so beautiful like that. Right, but that's understandable, you will find many separate effect tutorials, but you really should learn to put it all together – but don't worry effect and photo manipulation tutorial roundup will be featured in next article!
Photo editor online / free image editing direct in your browser - Pixlr.com. 10 Useful Web Apps for Designers. DesignWoop welcomes this guest post by Tomas Laurinavicius.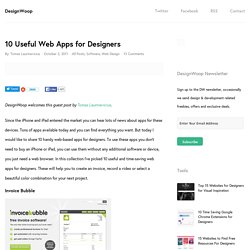 Since the iPhone and iPad entered the market you can hear lots of news about apps for these devices. Tons of apps available today and you can find everything you want. But today I would like to share 10 handy web-based apps for designers. To use these apps you don't need to buy an iPhone or iPad, you can use them without any additional software or device, you just need a web browser. Helen Bradley – Photoshop and Lightroom tips and techniques « projectwoman.com. Tuesday, April 8th, 2014 Create a stepped edge gear shape in Illustrator I love steampunk and I've even been known to create and give away a set of free steampunk brushes here on Projectwoman.com.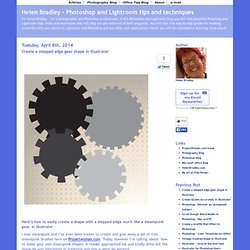 Today, however I'm talking about how to make your own steampunk shapes. A reader approached me and kindly drew out the shape he was interested in achieving and this is what he wanted: The Ultimate Guide To Cloning In Photoshop - Smashing Magazine. Advertisement Photoshop's wide array of cloning tools is the cause of many of the absolute best and worst works created with the application.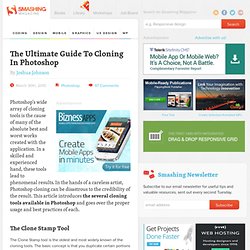 In a skilled and experienced hand, these tools lead to phenomenal results. Learn the Basics of Photoshop: The Complete Guide. Textures library - free surfaces for 3ds Max, LightWave. 25 Excellent Photoshop Tutorials from 2010. 100+ Awesome Grunge Background Textures. About ISPSD ISPSD focuses on Web Development , Graphics Elements along with Inspirational articles and also providing free PSD downloads for web designers .We are a small team right now who create different content types to make ISPSD a better design community.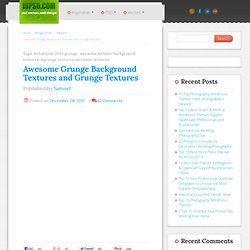 Our users are gathering free resources from public sources on the internet. Most of the content available here are free for commercial use and only some are strictly educational. We make sure not to violate copyright policies, please contact us here if you find any violations and we will remove it as soon as possible. Web Design Blog, Web Designer Resources | 2experts Design.
DeviantART: where ART meets application! Free High Resolution Textures - gallery.
---