Cool
Deus ex Machina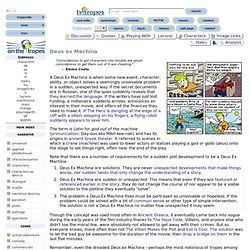 "Coincidences to get characters into trouble are great; coincidences to get them out of it are cheating." — Emma Coats A Deus Ex Machina is when some new event, character, ability, or object solves a seemingly unsolvable problem in a sudden, unexpected way. If the secret documents are in Russian, one of the spies suddenly reveals that they learned the language .
7uRSo.gif (GIF Image, 320x260 pixels)
Section 14.3
eEIfu.jpg (JPEG Image, 527x745 pixels) - Scaled (87
Some of them are made by nature and some by people, but these holes in the world never seize to amaze. 1. Udachnaya pipe Udachnaya pipe is a diamond deposit in the Daldyn-Alakit kimberlite field in Sakha Republic, Russia.It is an open-pit mine, and is located just outside the Arctic circle. Udachnaya was discovered on June 15, 1955, just two days after the discovery of the diamond pipe Mirny by Soviet geologist Vladimir Shchukin and his team.
Bad Control - 10 World's Biggest and Most Amazing Holes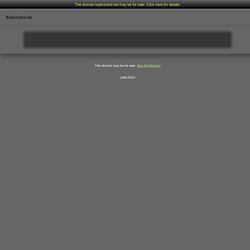 I'm confused. I'm simply confused as to how it's possible that I have so far failed to properly explain how I've managed to travel/live/work abroad nonstop for 12 years straight (and counting). The questions are still pouring in every single day: How do you do it? How is it possible to travel for so long? Where does the money come from?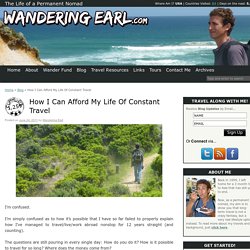 stopualassult.jpg from imageshack.us