Photoshop
24 Really Cool Photoshop Actions To Enhance Photography Photoshop actions are the best — they save time and make you more productive during post-processing. They can be used to speed up repetitive tasks, make quick work of time consuming edits, and give you a little creative inspiration. So here are 24 Really Cool Photoshop Actions To Enhance Your Photography 110 Free PSD Web Design Elements
Photoshop custom shapes are very much useful for a well designed web site. There are so many free custom shapes with resources are available in the internet. To day we collect some most useful free custom shapes with source file and instructions for install in Photoshop tool box. Download these custom shapes and install them now.
20 Most Useful Custom Shapes with Sources File | Djdesignfuture - StumbleUpon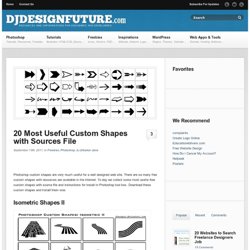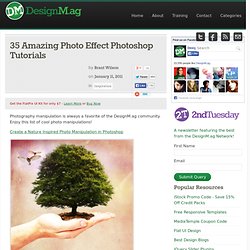 Learn how to earn $125 or more per hour as a freelancer - Click Here Photography manipulation is always a favorite of the DesignM.ag community. Enjoy this list of cool photo manipulations! Create a Nature Inspired Photo Manipulation in Photoshop Create a Vampire Portrait in Photoshop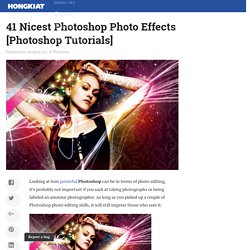 Looking at how powerful Photoshop can be in terms of photo editing, it's probably not important if you suck at taking photographs or being labeled an amateur photographer. As long as you picked up a couple of Photoshop photo editing skills, it will still impress those who sees it. So the next time you want to publish some photos online, consider editing them so they look more impressive. Here's a compilation of 41 Nicest Photoshop Photo Effects you can take into reference.
Create a Greeting Card for Christmas and New Year
Welcome to PhotoshopStar.com! If you find this site useful, you might want to subscribe to our free newsletter for updates on our new Photoshop Tutorials and Articles. A very detailed Photoshop tutorial where i will show you how to create a greeting card for Christmas and New Year Holidays to impress your relatives and friends. This Photoshop tutorial is very simple but the result looks so amazing! Final Image Preview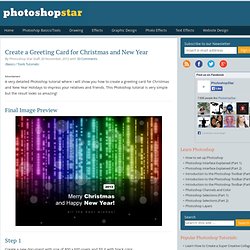 Photoshop Neon Text Effect Tutorial « Tutorial Cake Tutorial Cake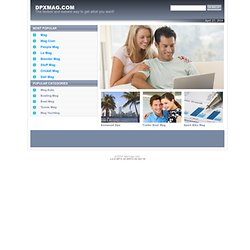 Photo Manipulations can be a lot of fun and can produce powerful effects. In this post you will find the best 30 Photoshop tutorials that I found. 1. Create a Surreal Photo Manipulation 2. Spooky eye
Feb 07 2011 Advertisement Brushes for Adobe Photoshop are known to be one of the most used add-ons since they don't just enhance your designs, but also help give your works a new, fresh and stunning look.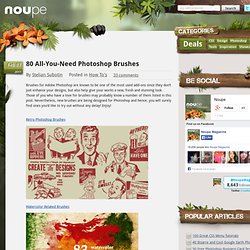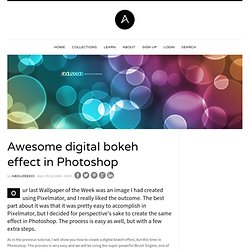 Our last Wallpaper of the Week was an image I had created using Pixelmator, and I really liked the outcome. The best part about it was that it was pretty easy to accomplish in Pixelmator, but I decided for perspective's sake to create the same effect in Photoshop. The process is easy as well, but with a few extra steps.