Photography
Love Me Tender… in Black & White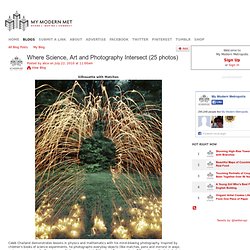 Silhouette with Matches Caleb Charland demonstrates lessons in physics and mathematics with his mind-blowing photography. Inspired by children's books of science experiments, he photographs everyday objects (like matches, pens and mirrors) in ways we've never imagined, often using multiple exposures to tell the story.
10+ Most Beautiful Island Photography on Earth
Today, we want to have a little break and have a deep breath while looking at these magnificent and beautiful island photography from around the world. Island in Lhaviyani Atoll Source Bora-Bora Island Source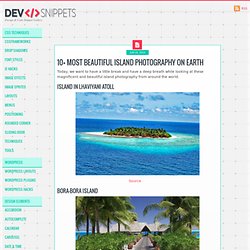 The Dream Walking Society
The Dream Walking Society Contributors: Alice Baxley & Ryan BaxleyCat KhanDanny RobertsDavid RobertsGeri HirschStacy Dupree from ameadowlark ※ 23,812 notes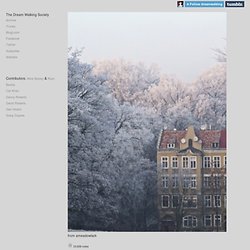 Mount Everest from BaseCamp, Tibet on Exposed Planet.com. The wo
Wendy Connett Travel Photography
Travel Photography | Travel Photos | Travel Photographers - TPN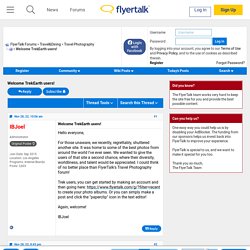 Discover Your Inner Photographer The underlying theme of TrekEarth is learning more about the world through photography. TrekEarth fosters this by allowing photographers to display their work grouped by regions in a supportive and orderly environment.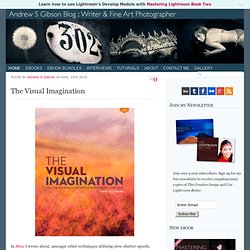 Posted by Andrew S Gibson on January 11th 2014 Winter in Italy: An Interview with Portrait Photographer Anna Karnutsch When photographers take portraits outside it is interesting when the seasons themselves become part of the images.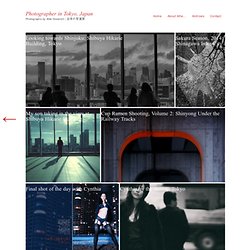 Shot back in December on our way over the mountains on Route 471, from Matsumoto towards Toyama. This was a little off Route 471 but not far. I'd seen an interesting plateau on the map and as everyone else in … Continue reading
Photographer in Japan // Ingrid in Yoyogi Park; Tokyo
Who are the people reflected in the water? When I took this picture I was thinking about that, what if things where just reversed, the train going in the opposite direction, the majority of people left-handed, keys closing clockwise. I was in the opposite side of the river that goes with the railroad, in Ichigaya station (市ヶ谷駅). It was december 2011 and it was really cold! I was in my way by walk from Kuramae to Shinjuku. It was a really long walk of about 10Km.
ZUCO.ORG Hunting images. Developing ideas. Living Art.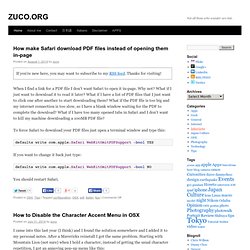 Posted by Site Administrator in article Apr 13th, 2010 One incredible benefit of the Internet is the ability for travelers to share their experience with others via their blogs. This list compiles 100 of the best travel photography blogs, all of which do just that. Whether you are an art student who appreciates photography from places around the world or are an armchair travel buff, these travel photography blogs are sure to fulfill your desire for awe-inspiring photography. People and Their Culture Take a look at people and their cultures from all around the world with these blogs.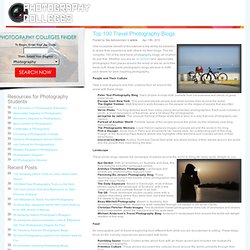 Top 100 Travel Photography Blogs - Photography Colleges
Carl Warner's fantastic food landscapes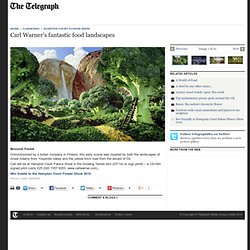 Broccoli Forest Commissioned by a butter company in Finland, this early scene was inspired by both the landscapes of Ansel Adams from Yosemite Valley and the yellow brick road from the wizard of Oz. Carl will be at Hampton Court Palace Show in the Growing Tastes tent (GT/14) to sign prints – a 12x16in signed print costs £25 (020 7357 6353; www.carlwarner.com). Win tickets to the Hampton Court Flower Show 2010 Picture: CARL WARNER
Interesting Photography
@Nigel: Yeah, you might need an intervalometer though. They're pretty cheap. @TheCrudMan: All you need is a camera with a manual mode. Generally set the opening to maximum and then leave the aperture open long enough.
Wellcome Image Awards 2011 | Wellcome Image Awards
Salil Desai, Sangeeta Bhatia, Mehmet Toner and Daniel Irimia, Koch Institute for Integrative Cancer Research, MIT This image depicts the chemotactic behaviour of cancer cells using a combination of fluorescence and phase contrast microscopy. Chemotaxis, or the directed motion of cells in the presence of a small-molecule gradient, is essential in the spread of cancer from one area of the body to another. This process is known as the metastatic cascade. The individual channels are 12 microns wide, approximately one-tenth the width of a single human hair. Close
The 100 most beautiful places in the world (click a screenshot to enlarge it) - 1 - The inca city of Machu Picchu country : Peru place : near Cuzco - 2 - The Iguazu waterfalls country : Argentina - Brazil place : borders between the two countries - 3 - The Tadj Mahall country : India place : Agra, south-west of Delhi - 4 - The pyramids and the sphinx country : Egypt place : Giseh, south-west of Cairo - 5 - The great canyon of Colorado country : United States of America place : south-west of the country, Arizona state
Dean Potter's most recent solo walk at Taft Point in Yosemite by Photographer Jeff Cunningham. Sleeping on Heaven. Apparently, the model was just jumping!