Graphisme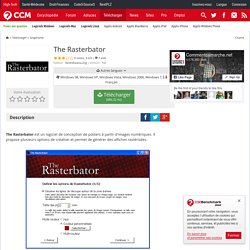 The Rasterbator permet de créer des posters à partir de vos images préférées. Il est très simple d'utilisation: Sélectionnez l'image, et le nombre de feuillles A4. Le logiciel vous produit alors un fichier PDF qu'il vous suffit d'imprimer, et enfin d'assembler.
Téléchargement de The Rasterbator
Spectrum - Shutterstock Labs
Free Microsoft Word Templates | Free Brochure, Flyer Templates
Annie Vought | paper cut letters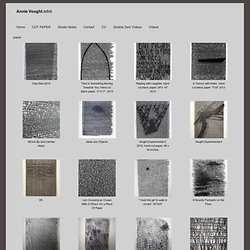 Annie Vought artist paper Vought Experimental 2, 2012, hand-cut paper, 48 x 34 inches,
Word as Image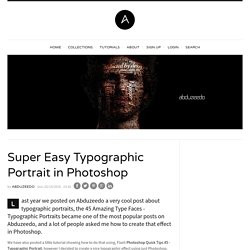 Last year we posted on Abduzeedo a very cool post about typographic portraits, the 45 Amazing Type Faces - Typographic Portraits became one of the most popular posts on Abduzeedo, and a lot of people asked me how to create that effect in Photoshop. We have also posted a little tutorial showing how to do that using, Flash Photoshop Quick Tips #5 - Typographic Portrait , however I decided to create a nice typographic effect using just Photoshop. So in this tutorial I will show you how to create a really cool and super easy typographic portrait in Photoshop. We will use the Displace filter and some Blend Modes to achieve the effect. The whole process is quite simple but it might take you some time to add the texts and elements, but once you do that the rest is very straight forward.
Poster from the Words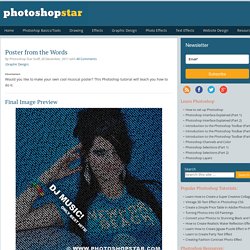 Welcome to PhotoshopStar.com! If you find this site useful, you might want to subscribe to our free newsletter for updates on our new Photoshop Tutorials and Articles. Would you like to make your own cool musical poster? This Photoshop tutorial will teach you how to do it. Final Image Preview
Learn to draw a realistic glass transparent and neon Phone or how to make retro style with your own hands
The tutorial is made after receiving a reader's request. As we know, typographic portrait art takes a huge amount of work. Here is a much simpler version I made, which hopes to give beginners an idea on how to start. This tutorial will show how to create custom brushes and fill patterns. Also you will learn more about selection and posterize tool.
Make yourself an Amazing Typographic Portrait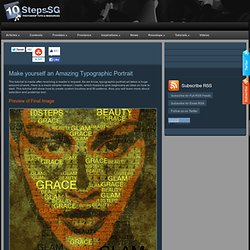 Catégories : Edition limitée, signée et numérotée au crayon par l'artiste. Tirage Fine Art - Come on Ref : Come on 30 exemplaires uniquement par œuvre. 30 x 40 cm - livré avec son passe-partout gris 40 x 50 cm Tirage ... Tirage Fine Art - Funambule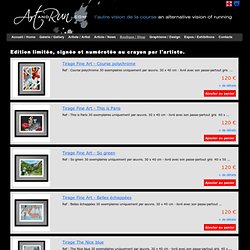 unnamed pearl
Création de logo gratuit - logiciel pour créer un logo professionnel gratuit
Si vous aimez le design et que vous pratiquez votre passion dans le plus strict respect des lois, alors les banques d'images gratuites, ça doit vous connaitre. Histoire de bien faire les choses, je vous propose donc de découvrir 50 adresses de sites qui risquent de s'avérer plutôt utiles. Alors la liste n'est pas exhaustive, c'est sûr, mais c'est déjà pas mal.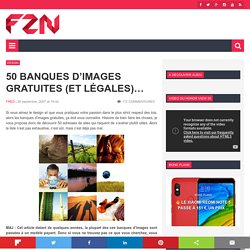 Many Flickr users have chosen to offer their work under a Creative Commons license, and you can browse or search through content under each type of license. Here are some recently added bits and pieces: Attribution License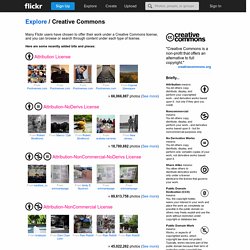 Results for: ironman - Logo Vector Download Free (Brand Logos) (AI, EPS, CDR, PDF, GIF) | seeklogo.com
42 Awesome Vector Business Cards For Inspiration at DzineBlog
Results for: auto - Logo Vector Download Free (Brand Logos) (AI, EPS, CDR, PDF, GIF) | seeklogo.com
Vector Graphics and Web Design Resources - Part 5
Réduire la taille de vos JPEG jusqu'à 80% grâce à JPEGmini !
PresentationLoad's Presentations on SlideShare
Browse icon sets
HAMM[.O.]UR
MASSIVE Restaurant & Catering
Via @CBCNews: Microsoft has filed a patent application for a computer system that will allow advertisers to target customers based on their emotions. The patent includes a method to determine emotion over a certain period of time using a variety of methods, including: Monitoring a user's online activity for tone and content. Combing through a user's online history, such as search queries, emails and instant messages, to check tone.
: Flavors.me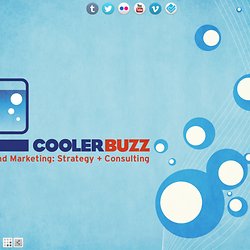 Fauna nació de una idea: la de integrar a una biodiversidad de profesionales independientes de la comunicación, el marketing y la producción audiovisual, para poner en práctica un método de trabajo diferente, basado en la interacción constante del equipo creativo con las demás áreas internas, las de la empresa o agencia que nos contrata y el consumidor. Para esta cruza, se eligió a creativos con una vasta experiencia en agencias de la magnitud de JWT y McCann, pero también con un paso por agencias de promociones y BTL. En sus porfolios personales se pueden encontrar campañas para clientes como Unilever, General Motors, Exxon, Coca-Cola, Aerolíneas Argentinas, Nabisco Terrabusi, Fargo o Burger King, tanto para el mercado local como regional, el mercado hispano de EE.UU. y España.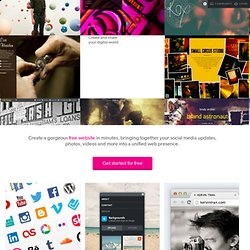 unnamed pearl
west eleven I Houston advertising agency - creating human reaction
45 Creative and Beautiful Logo Design You Should've Seen at DzineBlog
Chart Wizard - Google Chart Tools: Image Charts - Google Code