Web development
May 05, 2007 I viewed each of the jQuery plugins in the jQuery plugins repository . I couldn't believe how many there were! So I decided to make this master list to weed out any plugins that were either broken or I didn't find any practical application for.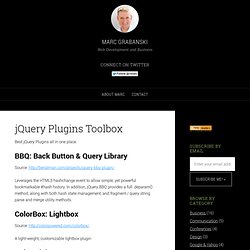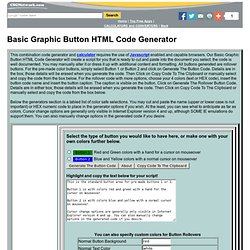 This combination code generator and calculator requires the use of Javascript enabled and capable browsers. Our Basic Graphic Button HTML Code Generator will create a script for you that is ready to cut and paste into the document you select; the code is well documented. You may manually alter it or dress it up with additional content and formatting. All buttons generated are rollover buttons. For the pre-made color buttons, simply select Button 1 or Button 2 and click on Generate The Button Code. Details are in the box; those details will be erased when you generate the code.
Basic Graphic Button HTML Code Generator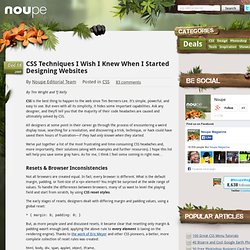 Dec 18 2009 By Tim Wright and TJ Kelly CSS is the best thing to happen to the web since Tim Berners-Lee.