Web development
List of Useful jQuery Plugins. Best jQuery Plugins all in one place.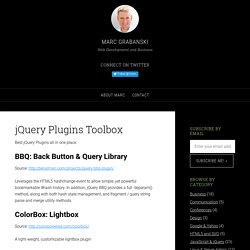 BBQ: Back Button & Query Library Source: Basic Graphic Button HTML Code Generator. This combination code generator and calculator requires the use of Javascript enabled and capable browsers.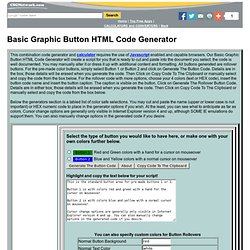 Our Basic Graphic Button HTML Code Generator will create a script for you that is ready to cut and paste into the document you select; the code is well documented. You may manually alter it or dress it up with additional content and formatting. All buttons generated are rollover buttons. For the pre-made color buttons, simply select Button 1 or Button 2 and click on Generate The Button Code. Details are in the box; those details will be erased when you generate the code.
Bootstrap, from Twitter. Awesome jQuery Plugins And Techniques To Create Visually Excellent Websites. CSS Techniques I Wish I Knew When I Started Designing Websites. Dec 18 2009 By Tim Wright and TJ Kelly CSS is the best thing to happen to the web since Tim Berners-Lee.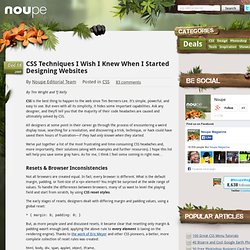 ---